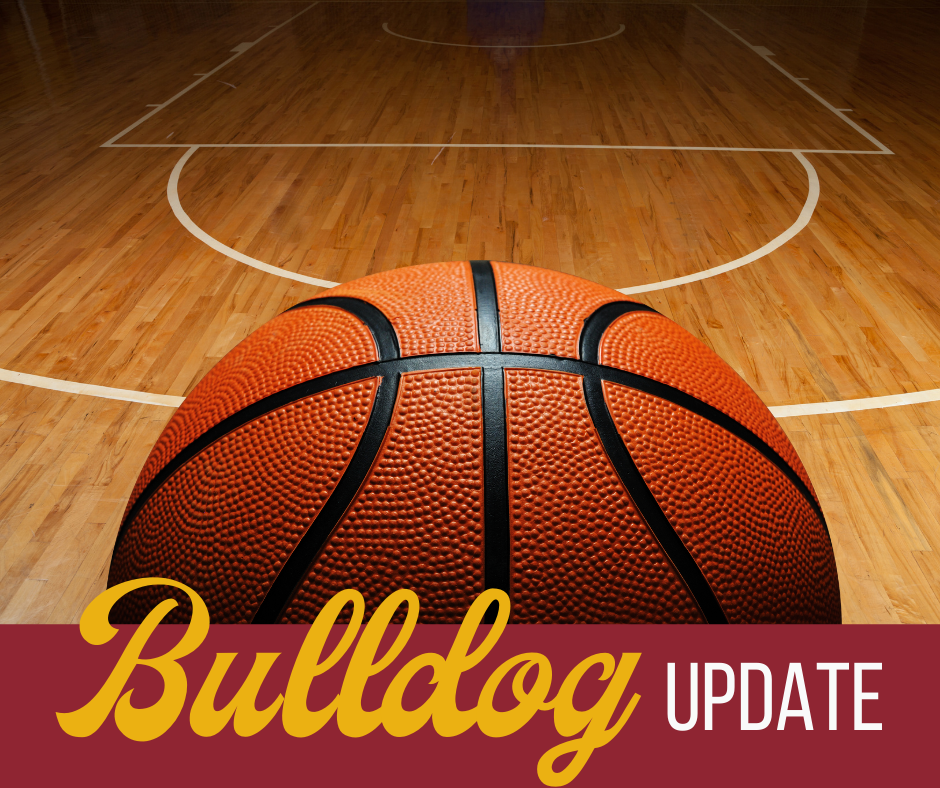 The OJH BB game against Rock Hills that was scheduled for January 6th has been cancelled; it will not be rescheduled.

Mrs. Kreider's kindergarteners began an eight week DARE unit yesterday with the Osborne Police Department. They talked about the difference between an emergency and non-emergency, practiced dialing 911 and giving information to the dispatcher. #BulldogPower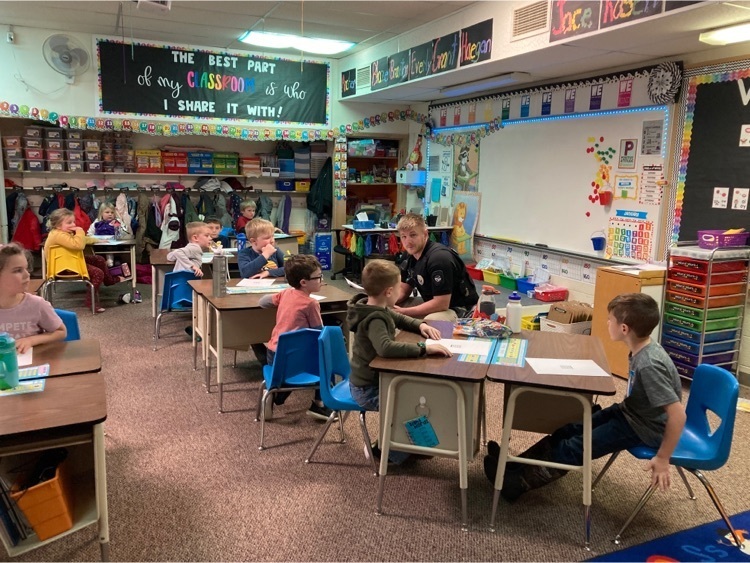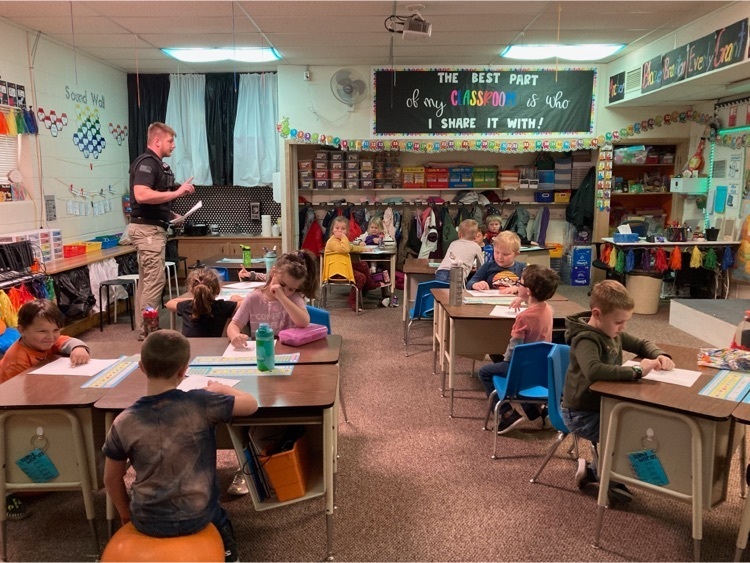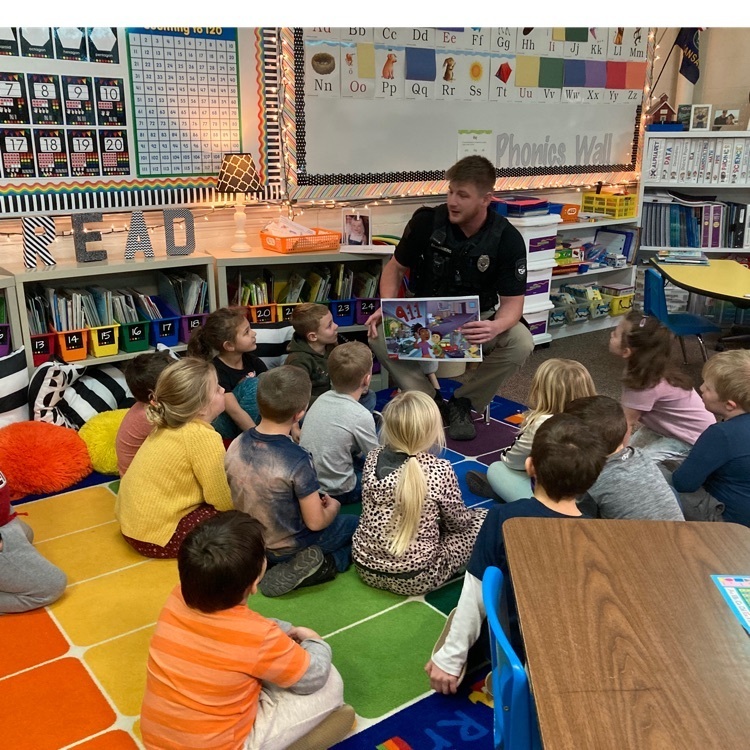 Snow days are the best days to curl up with a good book! #BulldogPower

Congratulations to junior Trinity Lutters for scoring over 1,000 points in her high school career! Trinity hit the mark during Tuesday night's game against Thunder Ridge.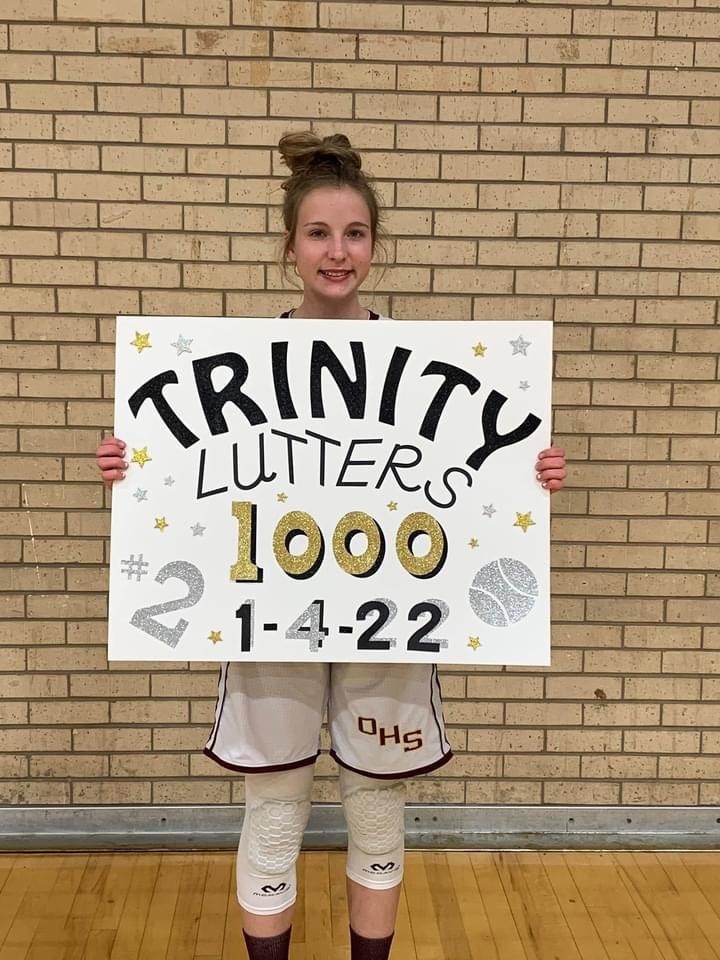 Due to water issues and the extreme cold, USD 392 will not be having school on Thursday, January 6th.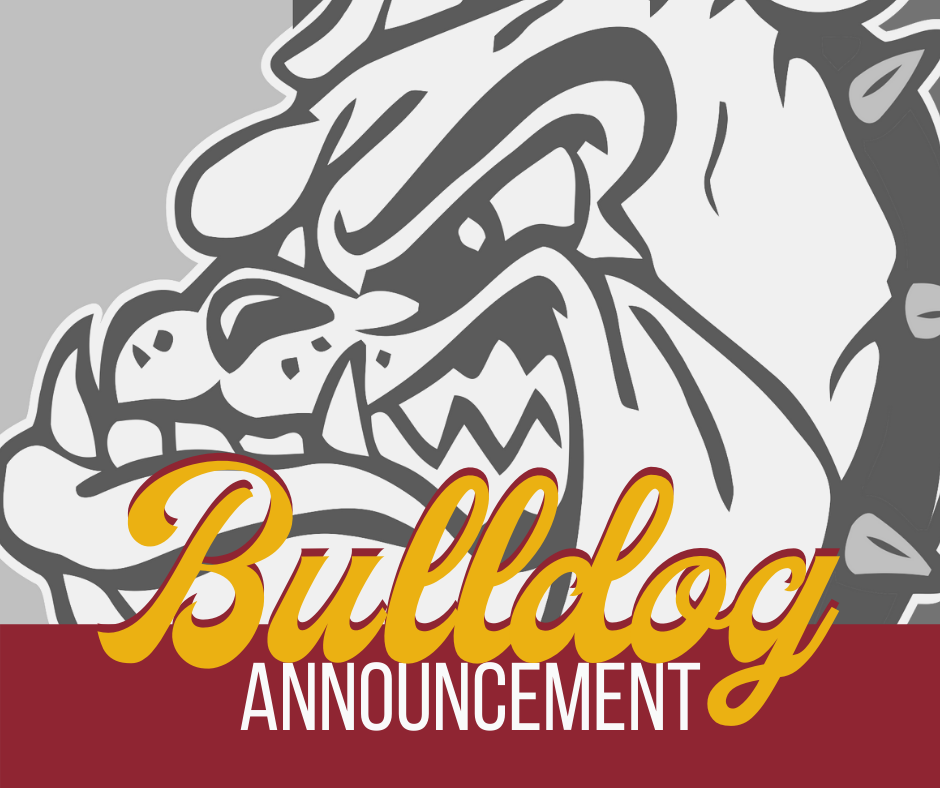 Results from last night's OHS BB vs. TRidge The Bulldogs sweep the Longhorns! JV Girls 24-9 Varsity Girls 67-39 JV Boys 27-19 Varsity Boys 46-19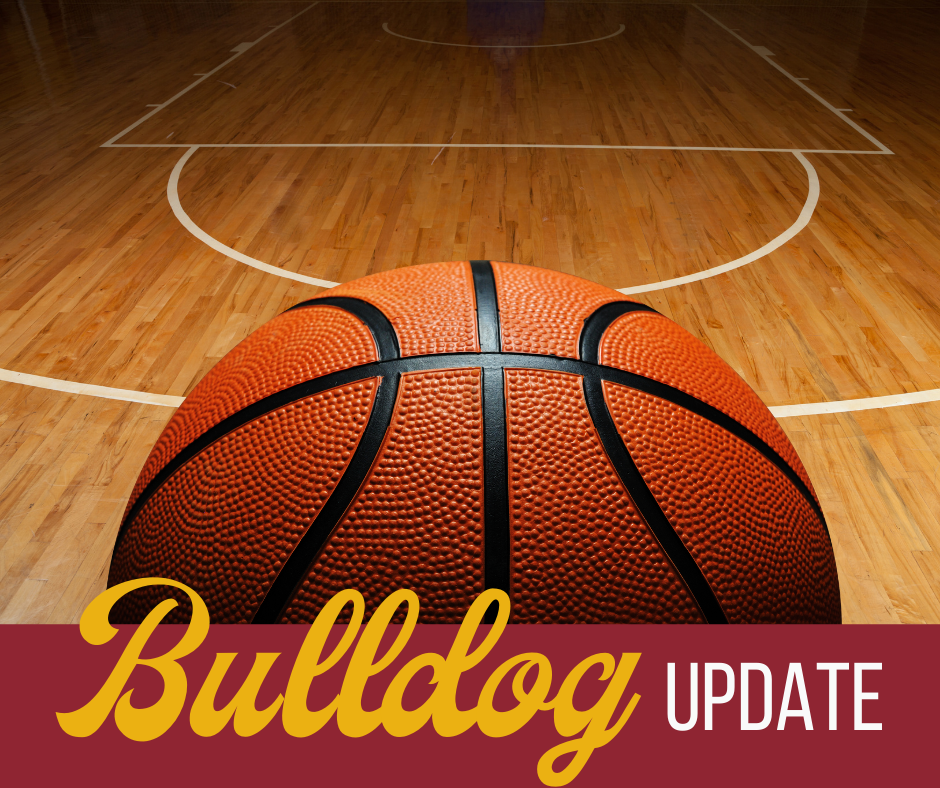 Day 2 of our Entrepreneur assemblies! Thank you to Don & Virginia Montgomery of Blue Hills Game Birds, Kim Ellenz of Old Schools Seals, and Katie Lix of Sims Fertilizer!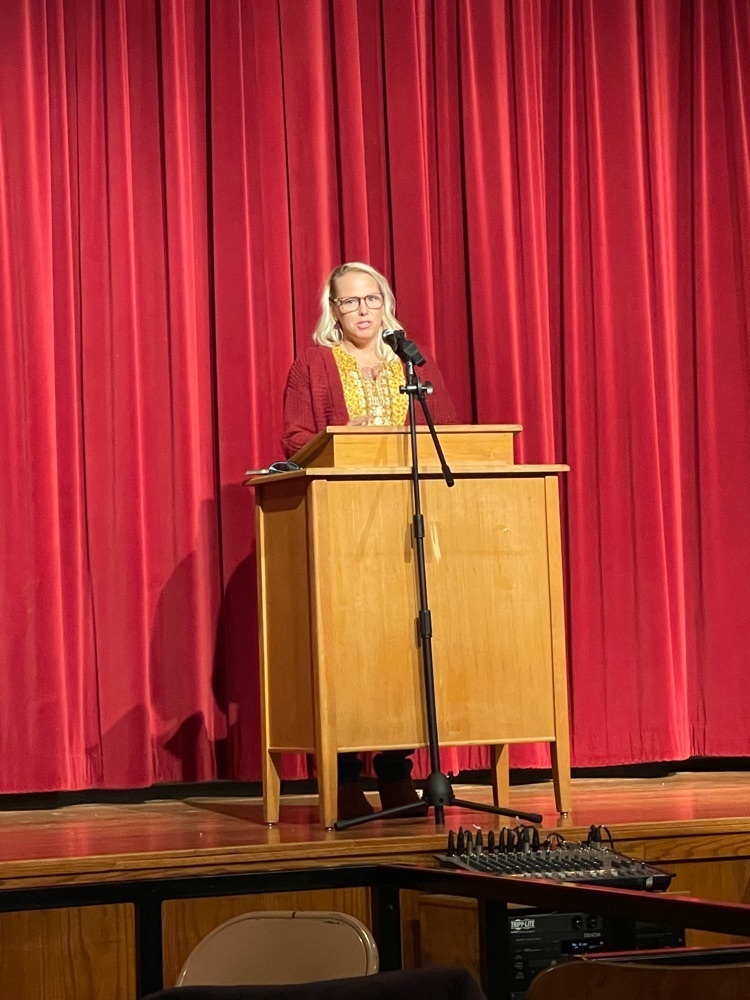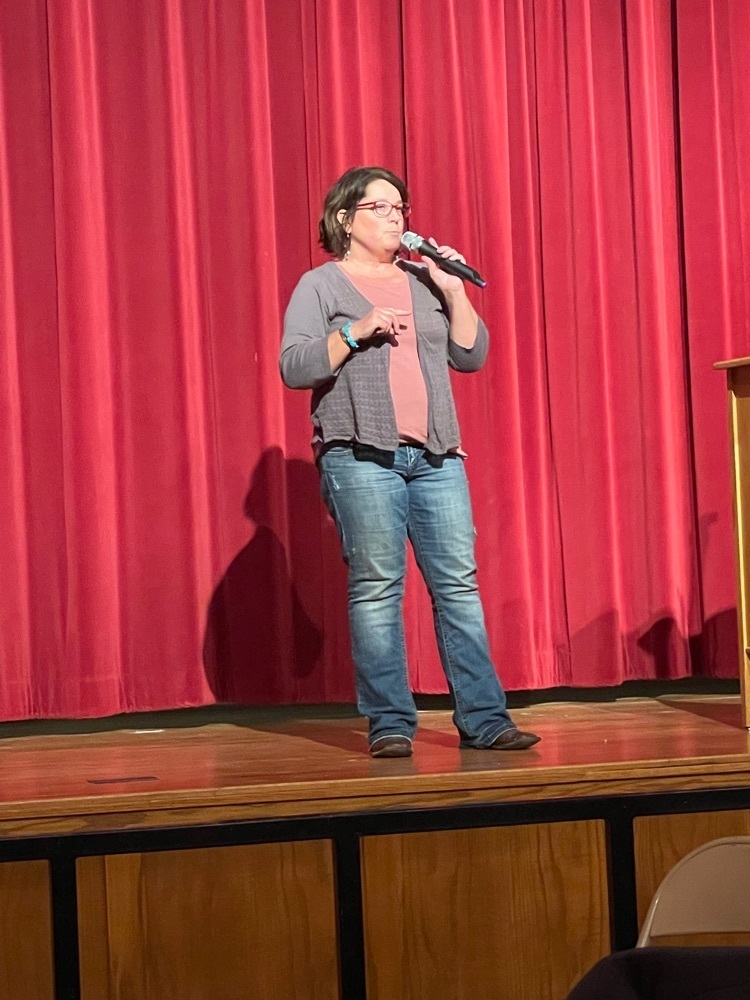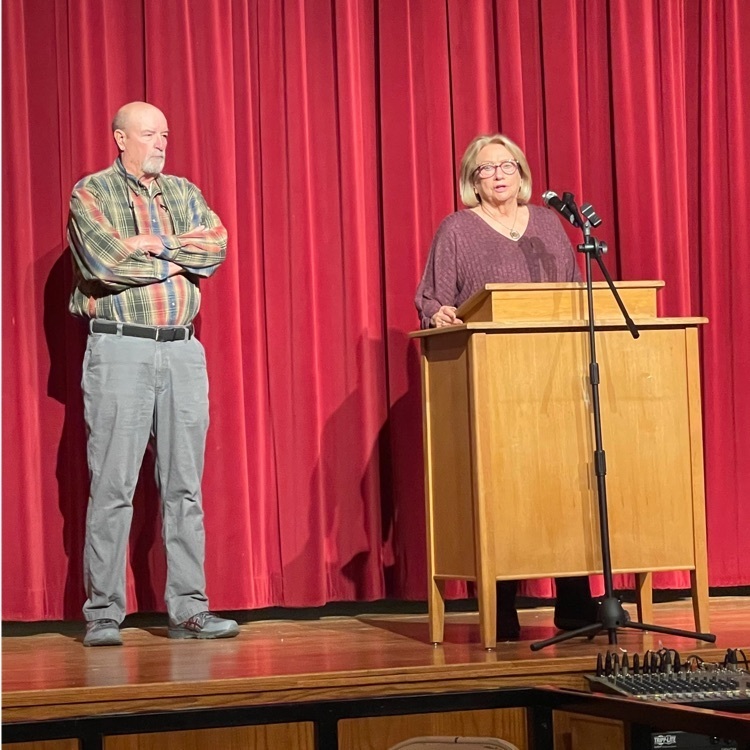 HS Students! Great opportunity at a discounted price! ACT Prep Class on January 18, 2022 Register today! Registration URL/Code:
http://actprep.info/osborne
Sale Price: $35, Regular Price: $65 Sale Ends: 1/11/22


Fourth graders who made their AR reading goal in December got to enjoy the snow today. They competed to build snow structures and also experimented with making snow ice cream!! #BulldogPower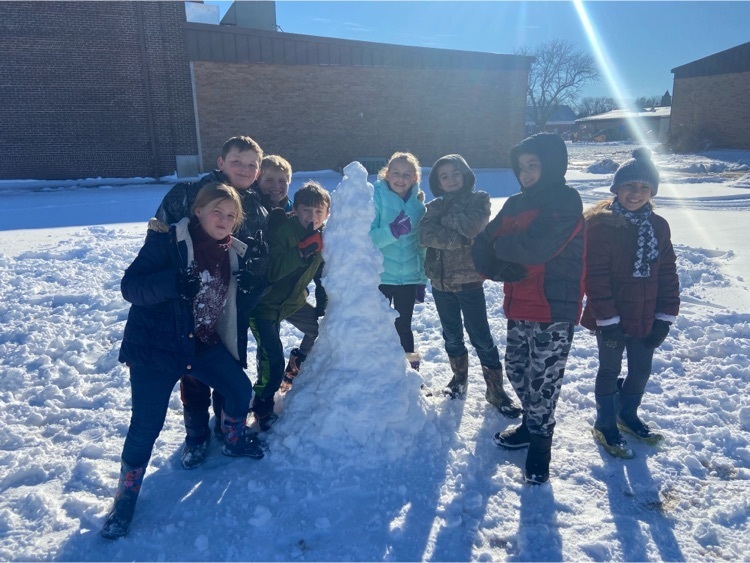 Parents: Please consider enrolling your children in this upcoming FCCLA event on January 15! Kids will join our FCCLA members in a few hours of reading activities in cooperation with Allison and Teagan's STAR event.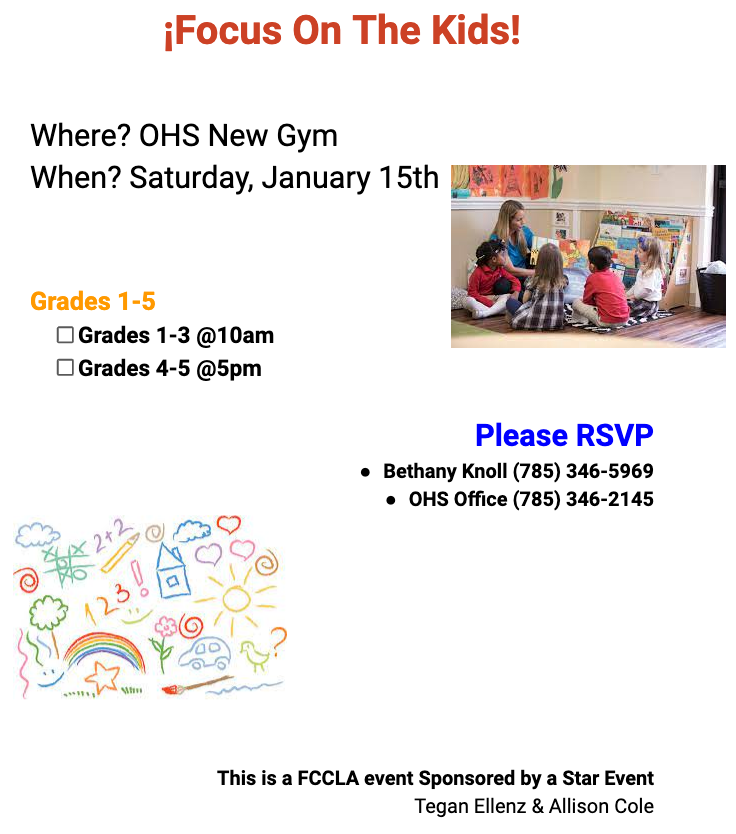 This week, local entrepreneurs will be visiting the school to share their journeys as business owners. Thank you to Joe Sumpter of North Fork Services, Kaylene Heller of MainStreet Drug, and Shelley Roach from The Front Porch Event Center & Bakery for speaking today!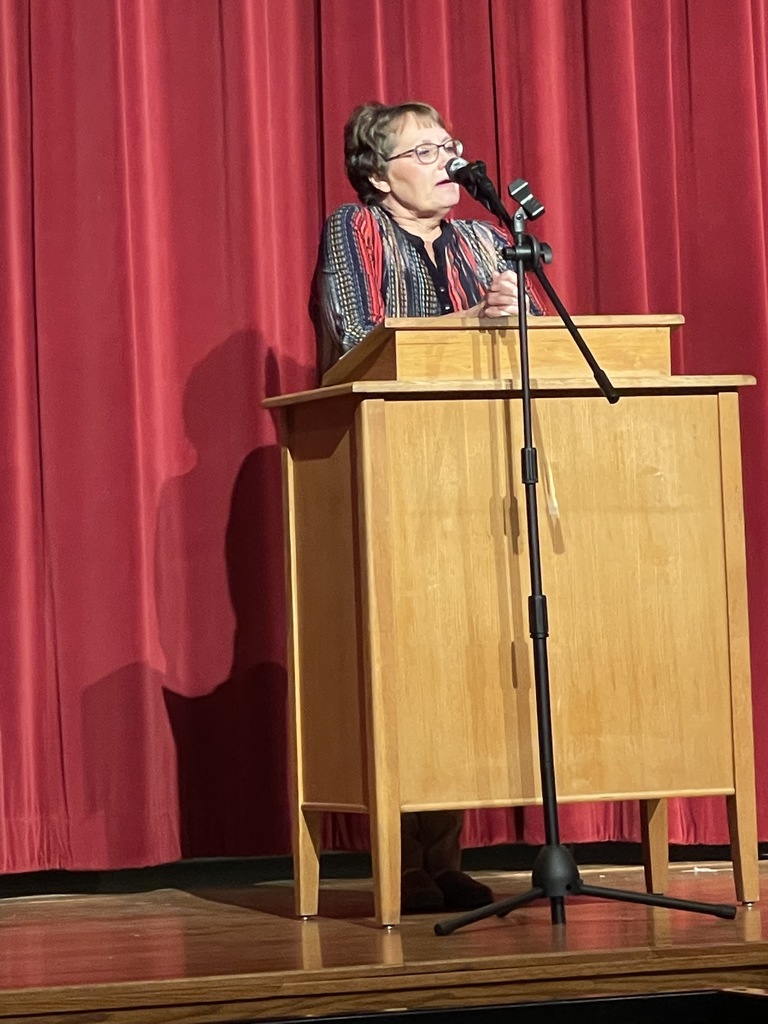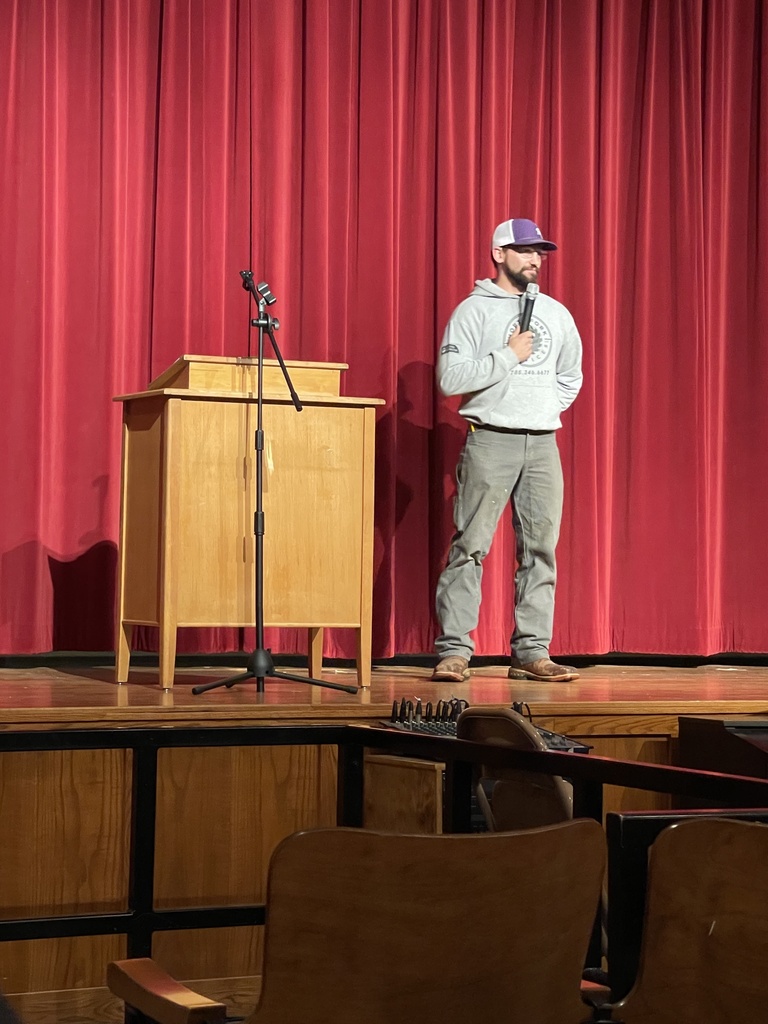 Welcome back, students! Here's a list of the week's happenings for OJH & OHS!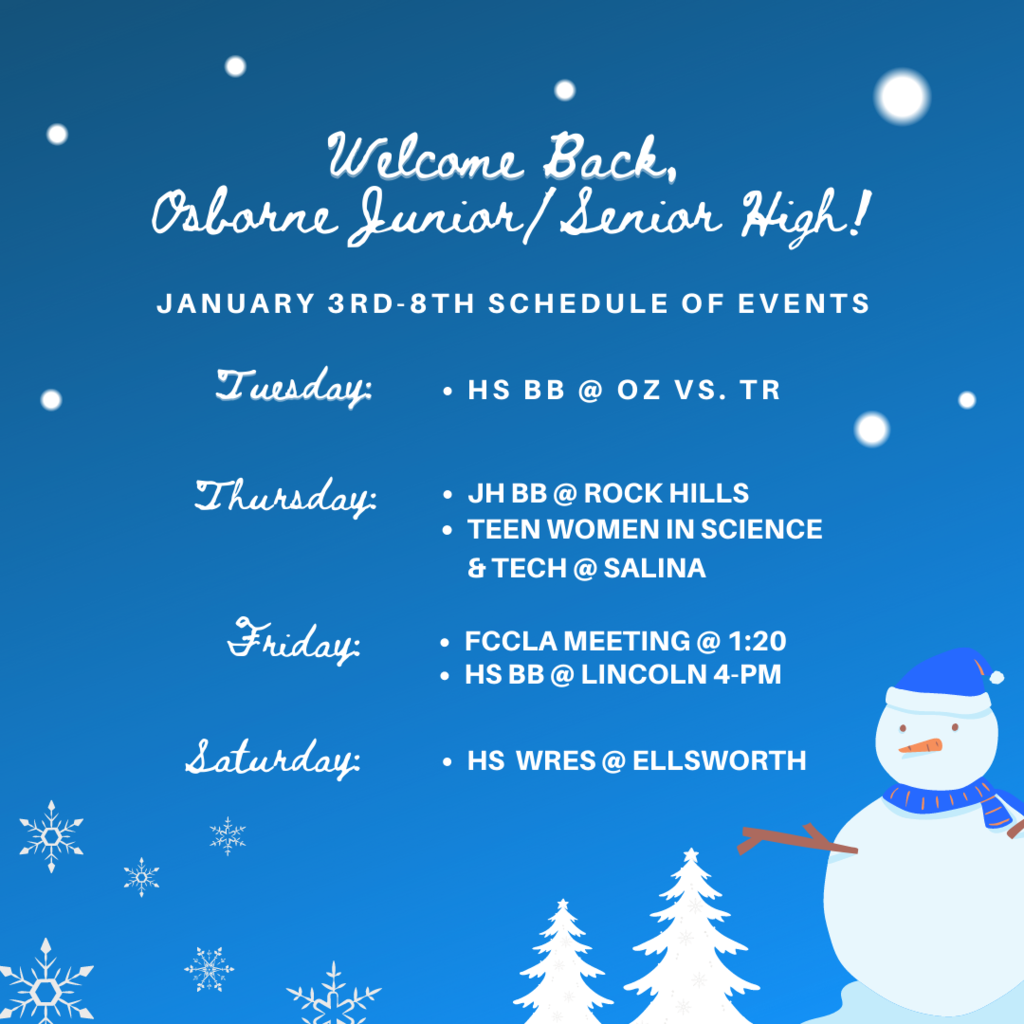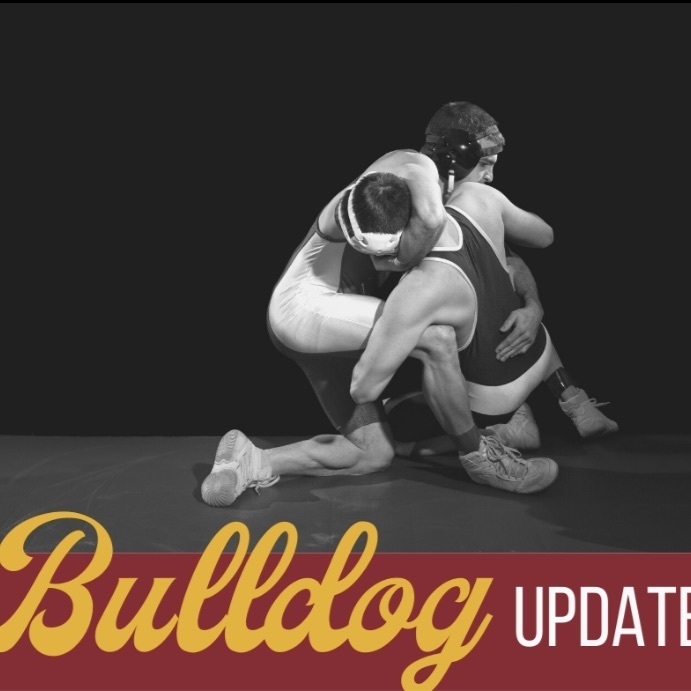 OES students, don't forget about your Holiday STEM kits! Plus, take The Polar Express story walk downtown Osborne and redeem your hot chocolate gift certificate at The Hideout by Saturday. #BulldogPower #STEM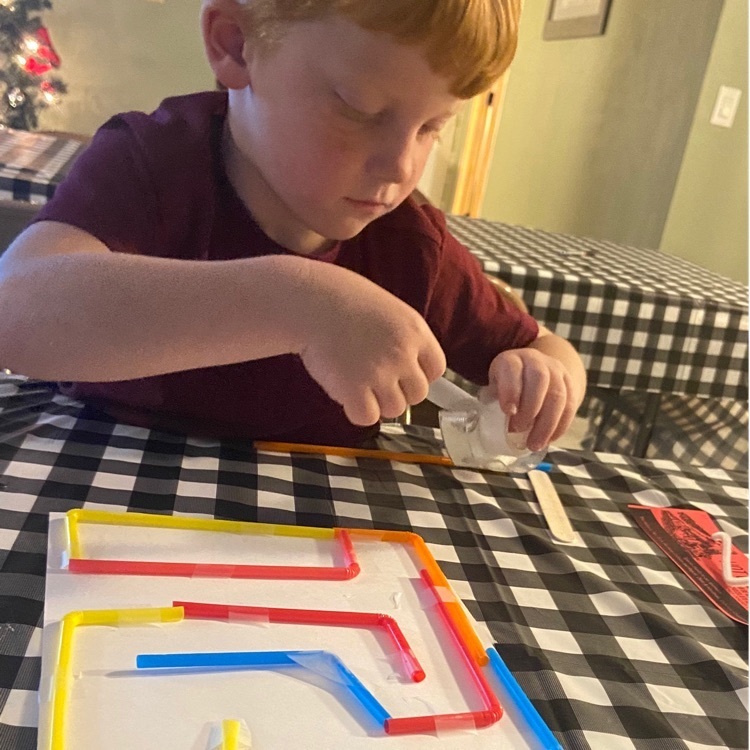 All students in grades K-5 are bringing home a Polar Express Holiday STEM (Science, Technology, Engineering, Math) Kit today. Special thanks to the Osborne County Community Foundation for making this project possible. And to The Hideout, Herrman Collision & Repair, Osborne Chamber of Commerce, Dietz & Hardman, and Nex-Tech for sponsoring a free Hideout hot chocolate for all students. #happyholidays #BulldogPower

Merry Christmas from KAYS! These members dressed up for the a Ugly Sweater contest. Grace William was the winner!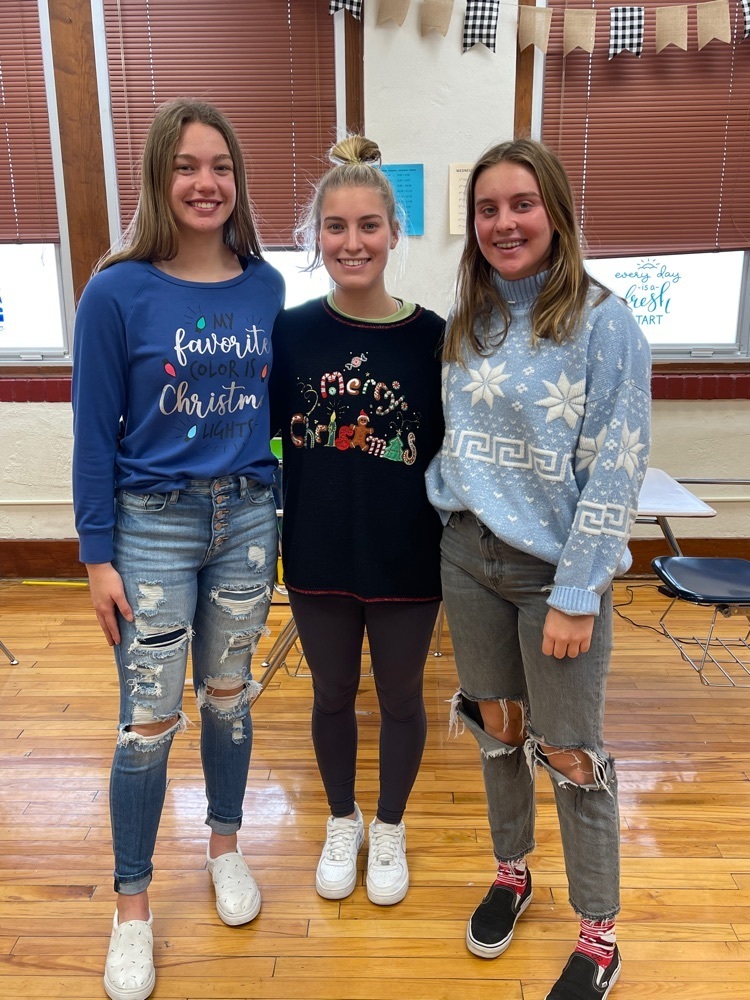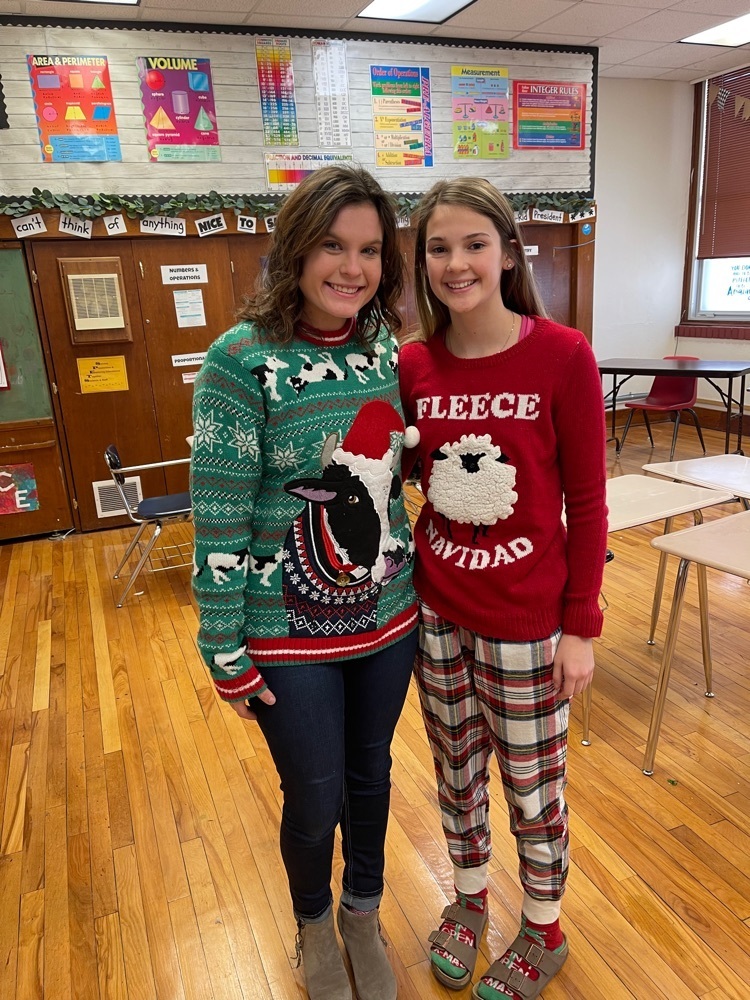 School's out! Enjoy your holiday break and we'll see you again January 3. #BulldogPower