Drive by and check out this awesome display honoring our senior class! #BulldogPower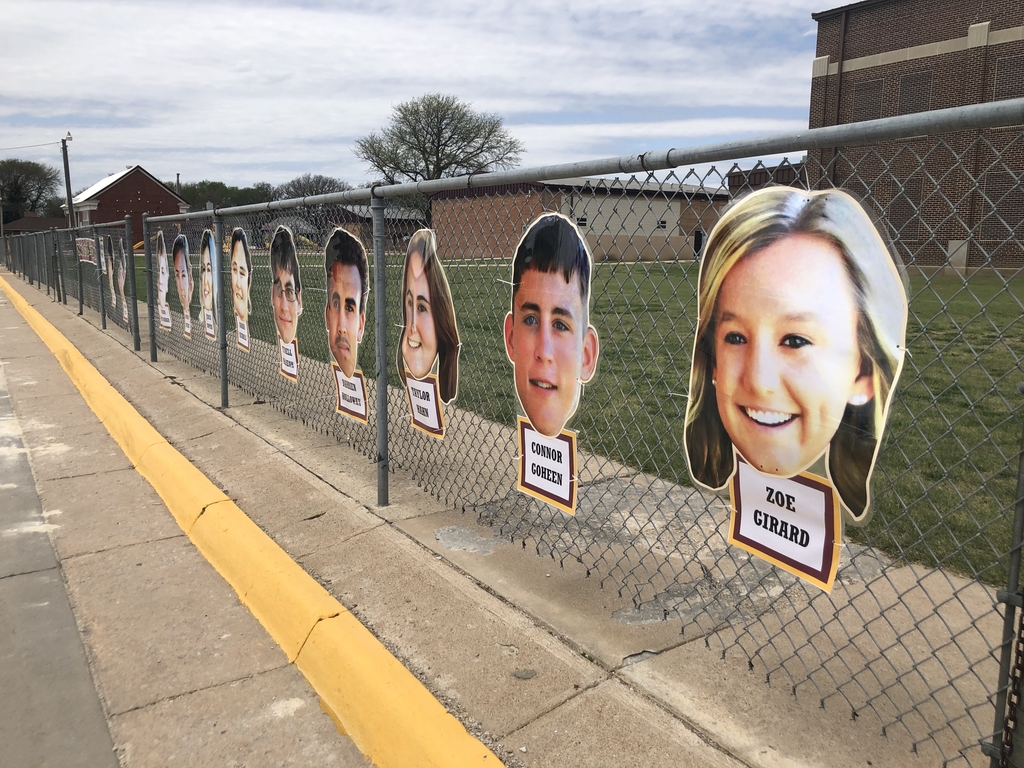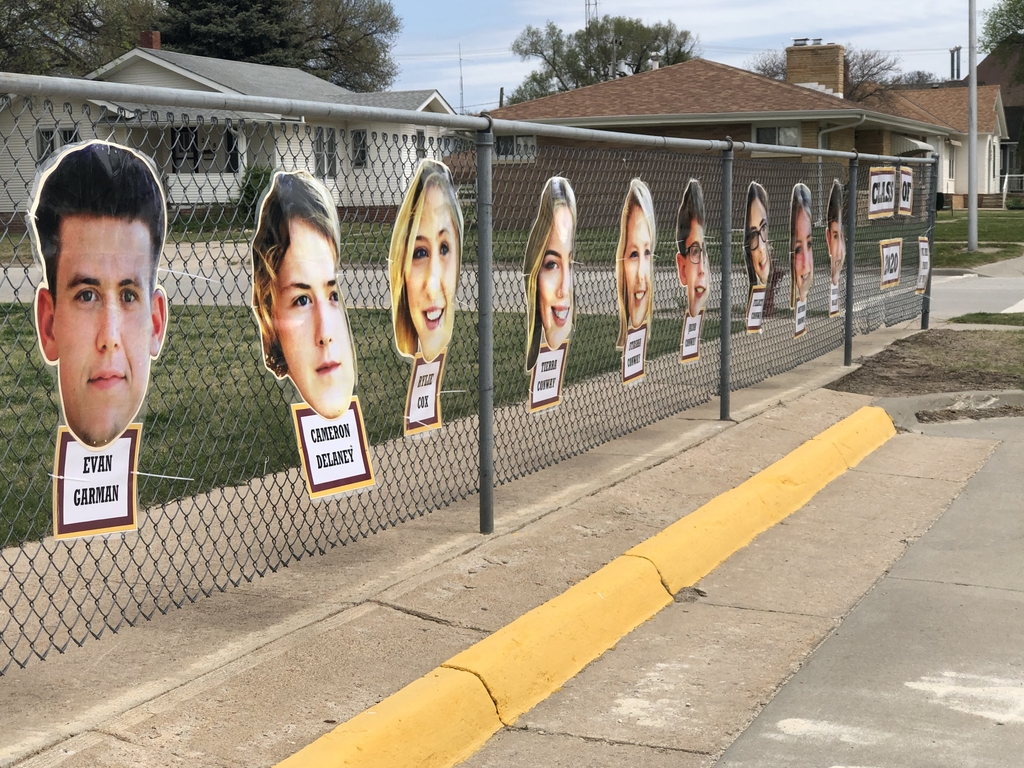 You'll find this senior at Fort Hays State next year working toward her professional goals. Good luck, Jerica!

Let's wrap up another week of continuous learning with a shout out to our food service team! Thank you to those in the kitchen and behind the scenes for making daily meals a reality for our students. From meal pick-up at school to home delivery services, you are making a difference. #BulldogPower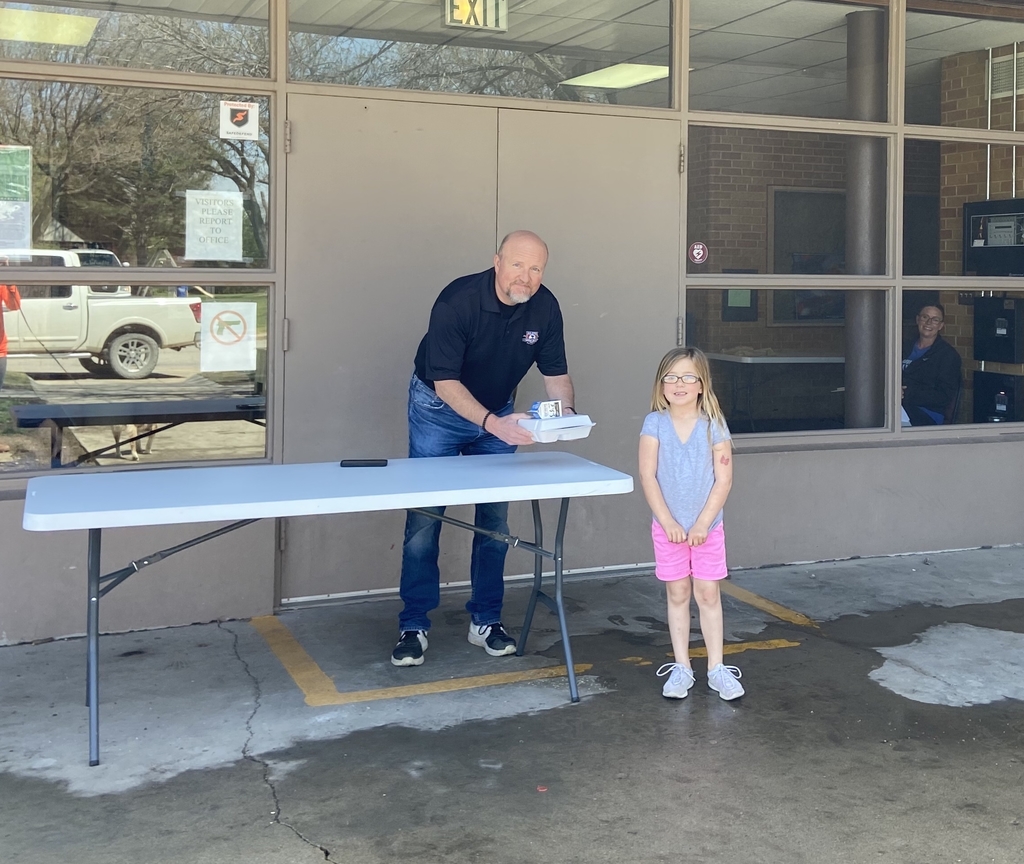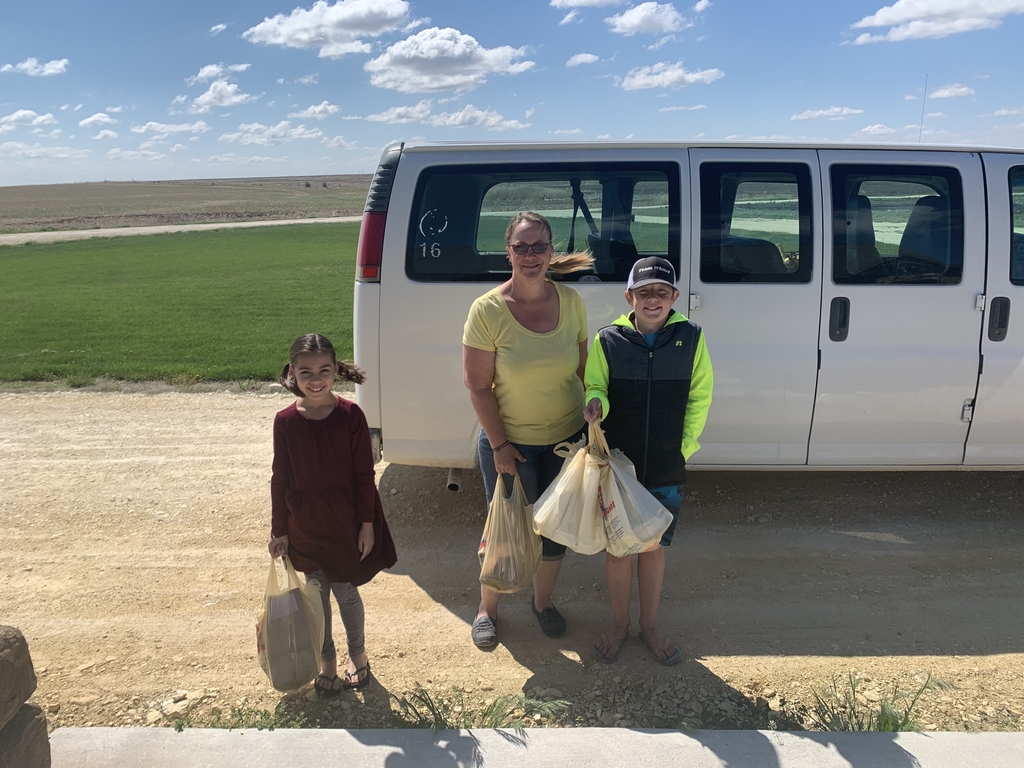 Mason Schurr, a sophomore at OHS, is Thursday's Bulldog Booster!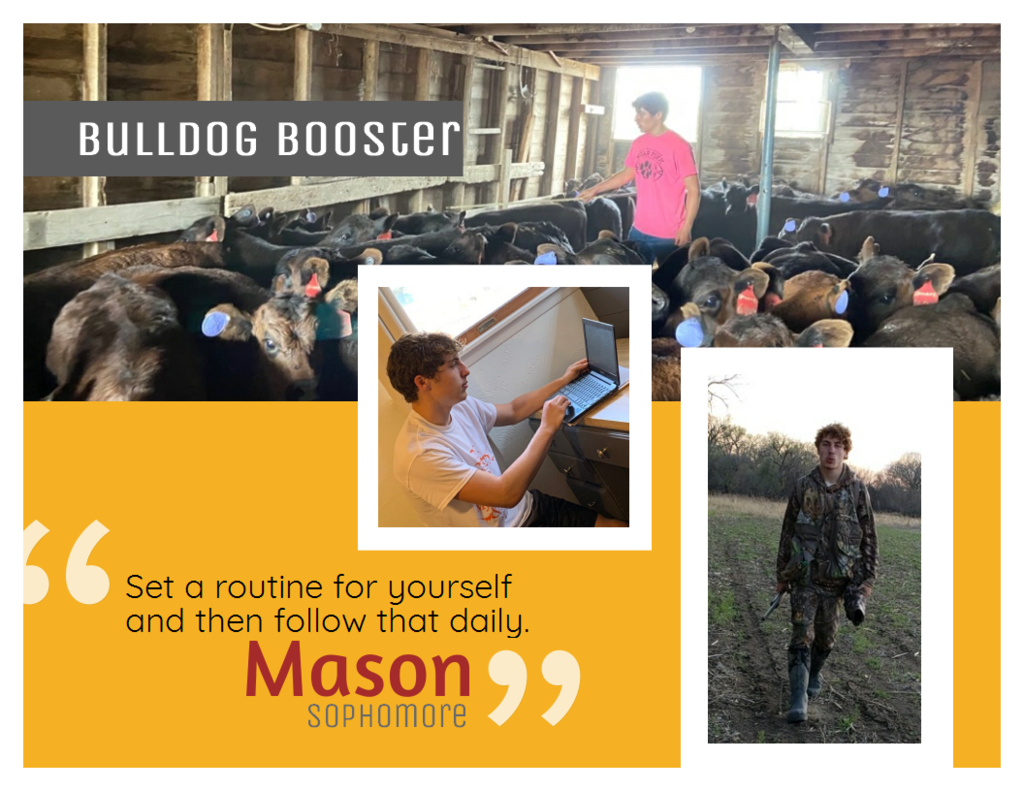 Today we're honoring OHS senior Stasha Conway. Let's wish her well as she pursues her dreams!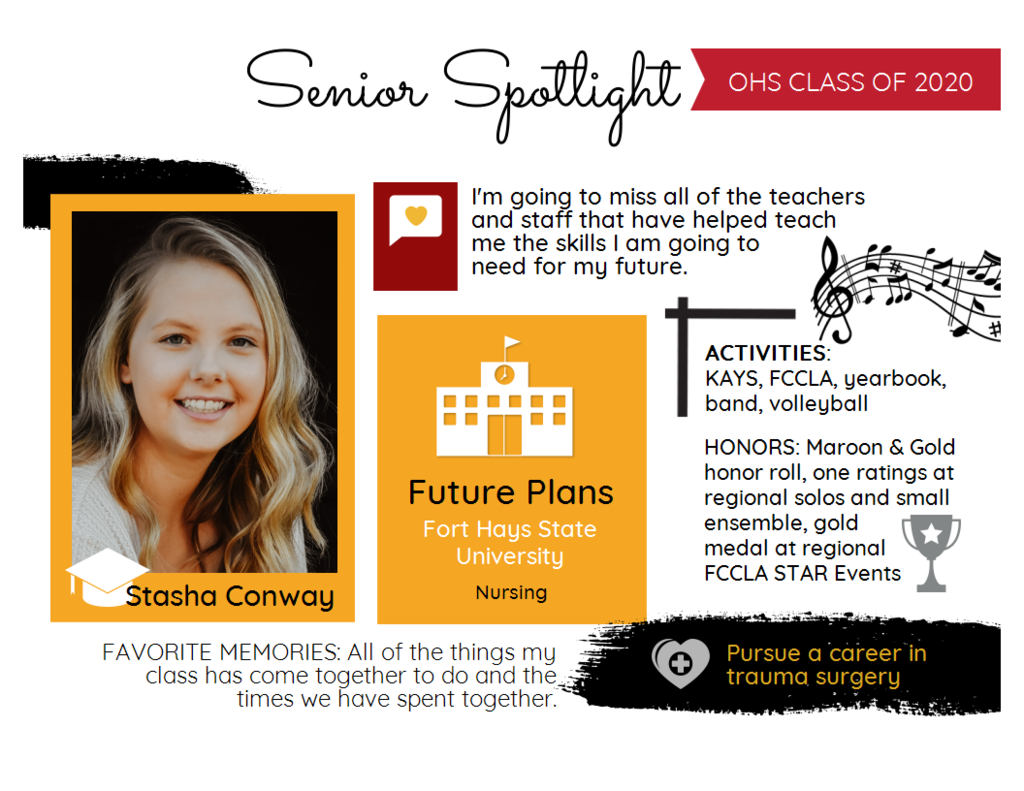 Attention 8th-11th grade girls: You should have received a link in Google classroom to sign up for volleyball if you are interested in being a part of the team next year. Please sign up by May 3rd.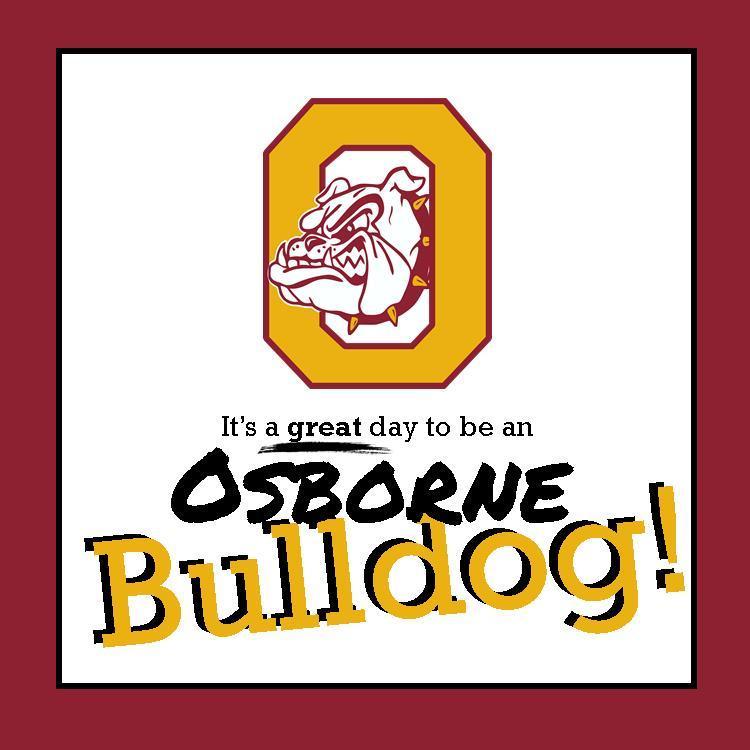 SENIORS: Cap & Gown pickup is Friday at 5:00 in front of the high school. Students must come to the door one by one, so please stay in your vehicles until it's your turn.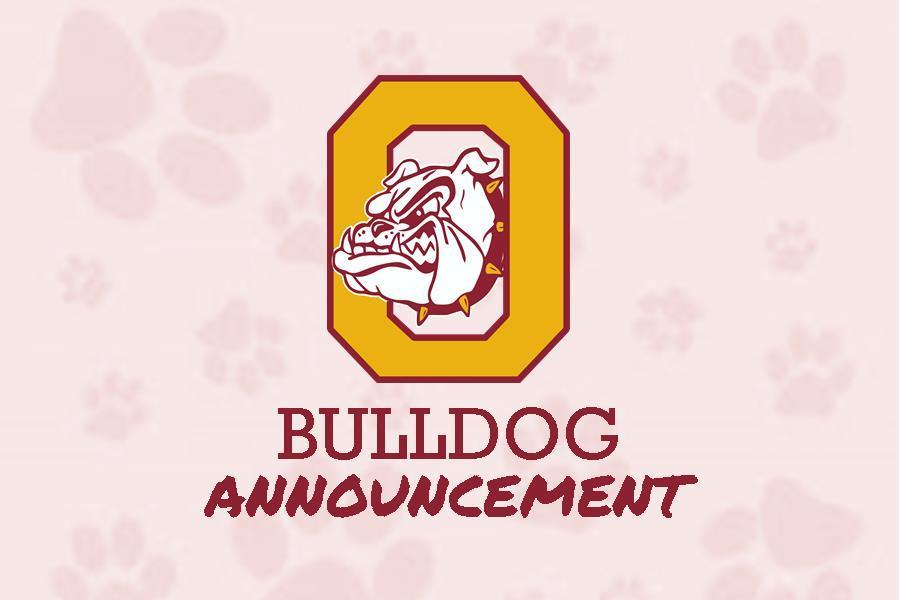 OHS Senior Vaughn Stull is in the spotlight today. We wish you well in your future endeavors!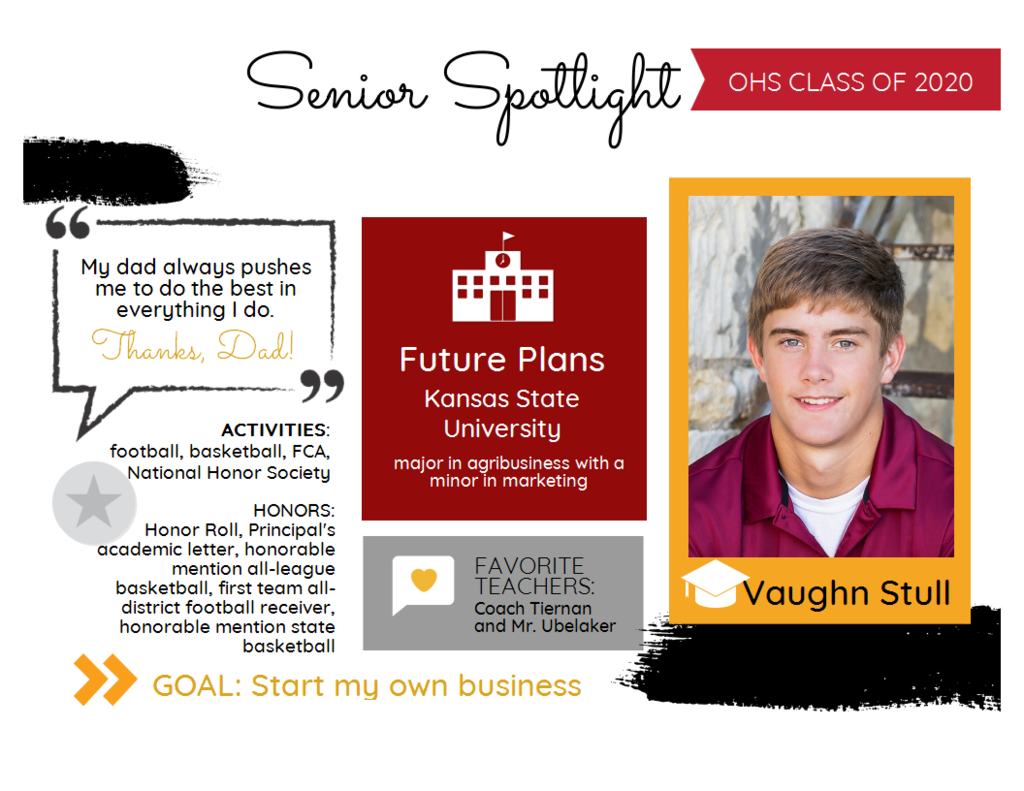 Aiden Conrad, an 8th grader at OJH, is Tuesday's Bulldog Booster!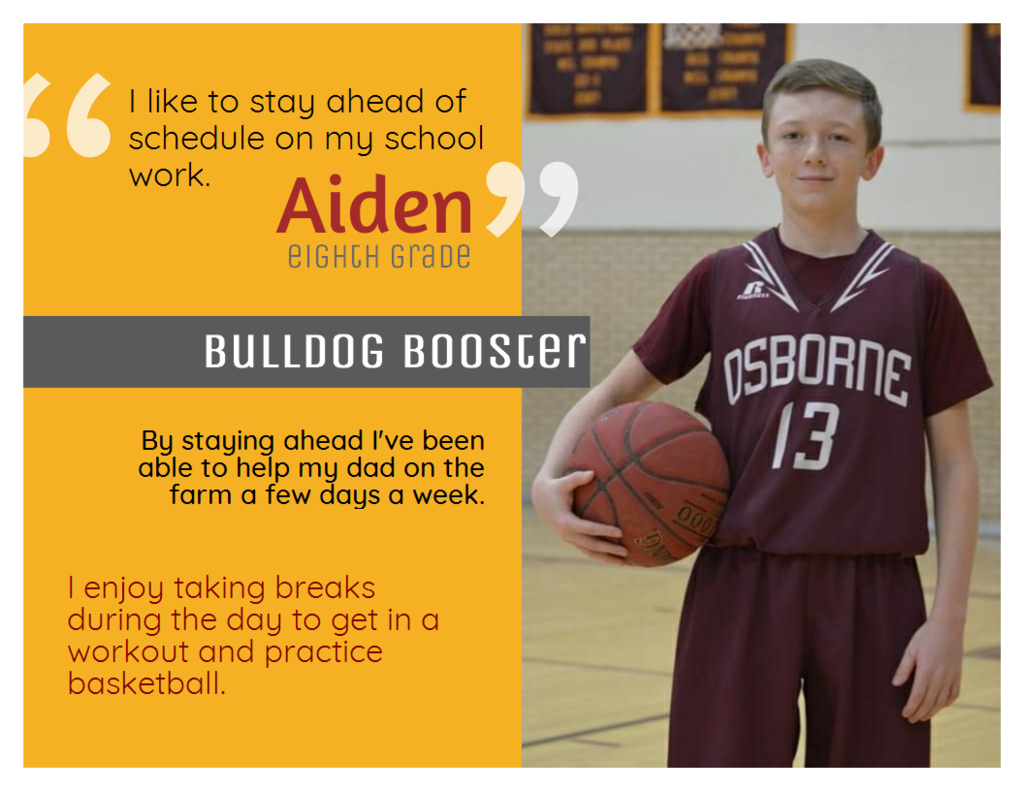 Attention! From Mr Brown: I have a survey for Drivers Ed in Google classroom under each Class - example Class of 2023. I also have a one in each class for those interested in taking Cloud County classes this Fall. Please complete ASAP. Thanks!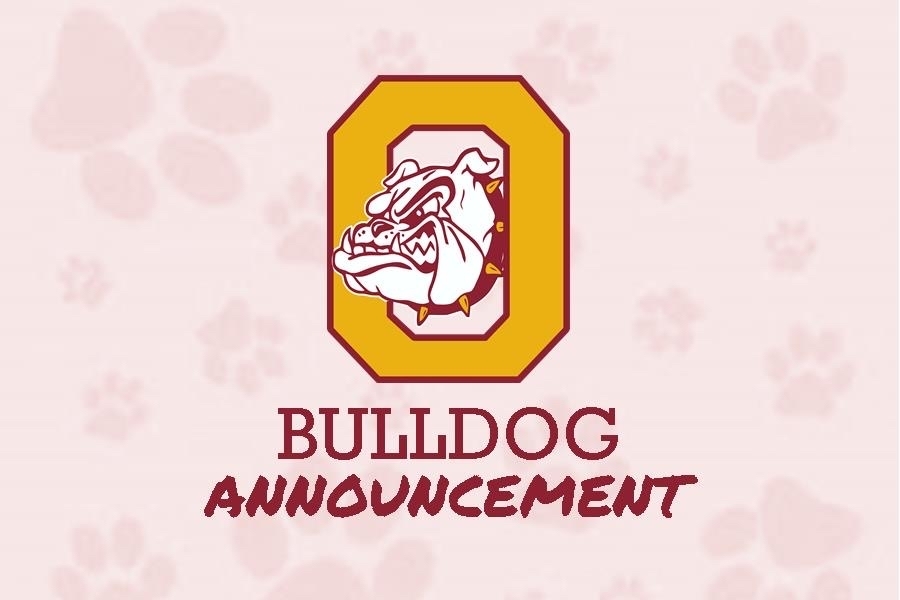 Taylor Hahn is an OHS senior with a plan. Her future looks bright!

Happy Monday from freshman Bulldog Booster, Trinity Lutters!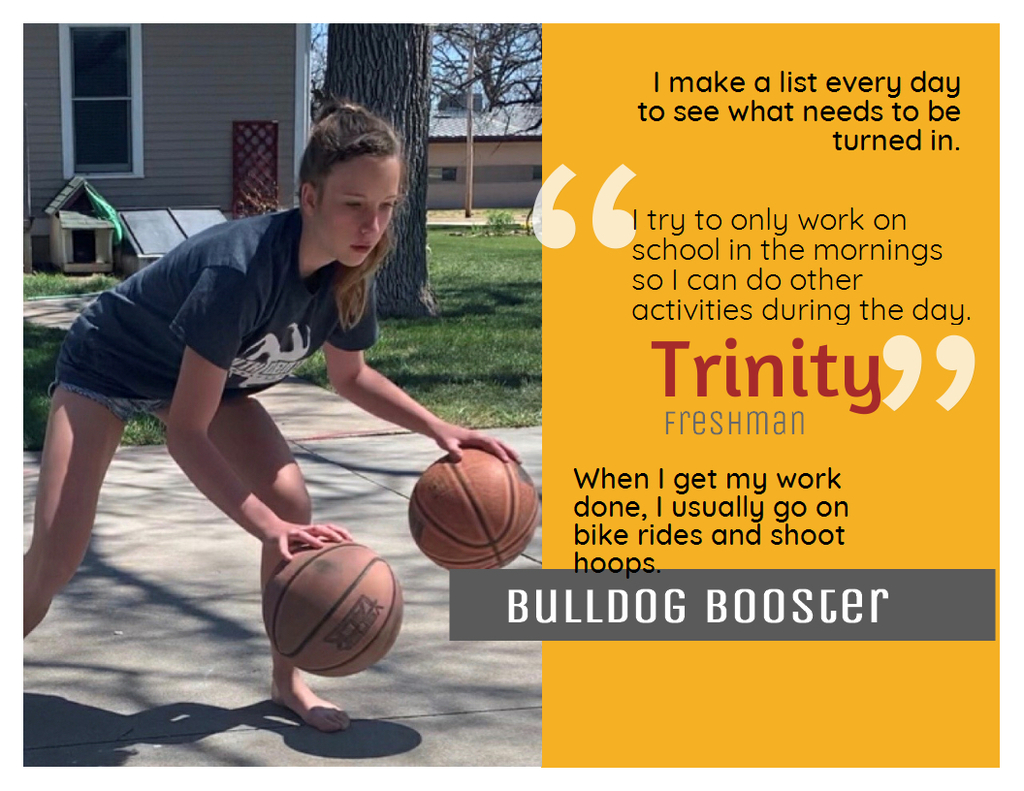 This senior is looking forward to an electrifying future! Connor Goheen is in the spotlight today. Congratulations, Connor!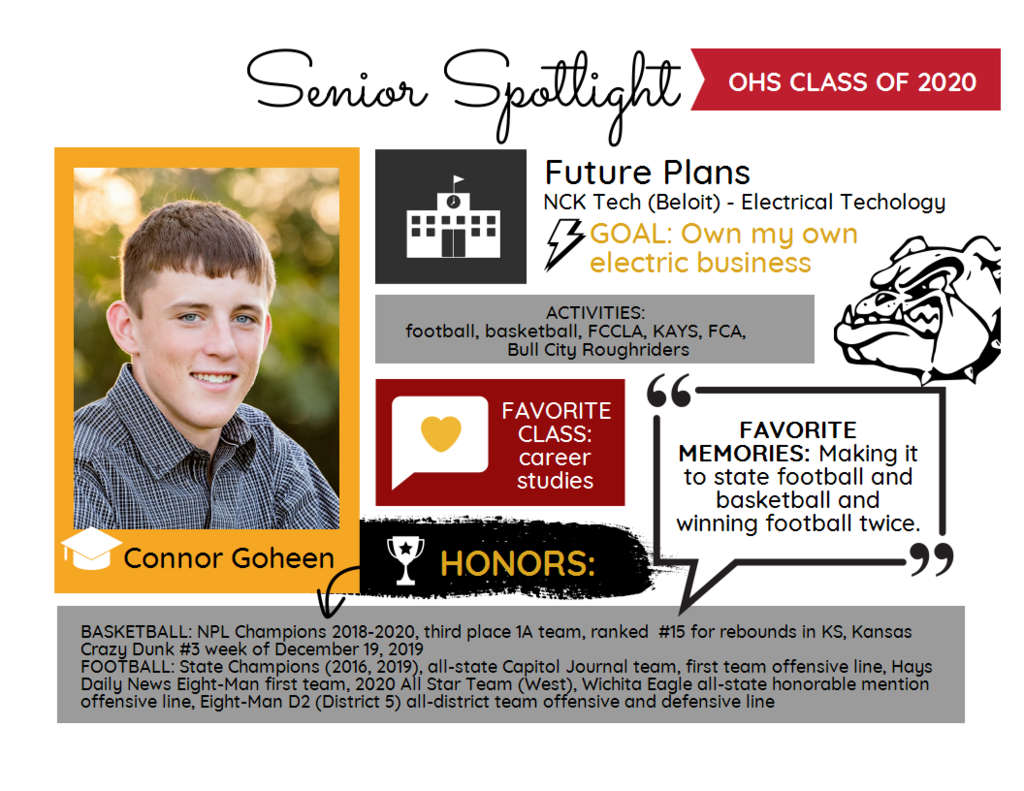 OHS senior Steele Welters is in the spotlight today. He has big plans for the future!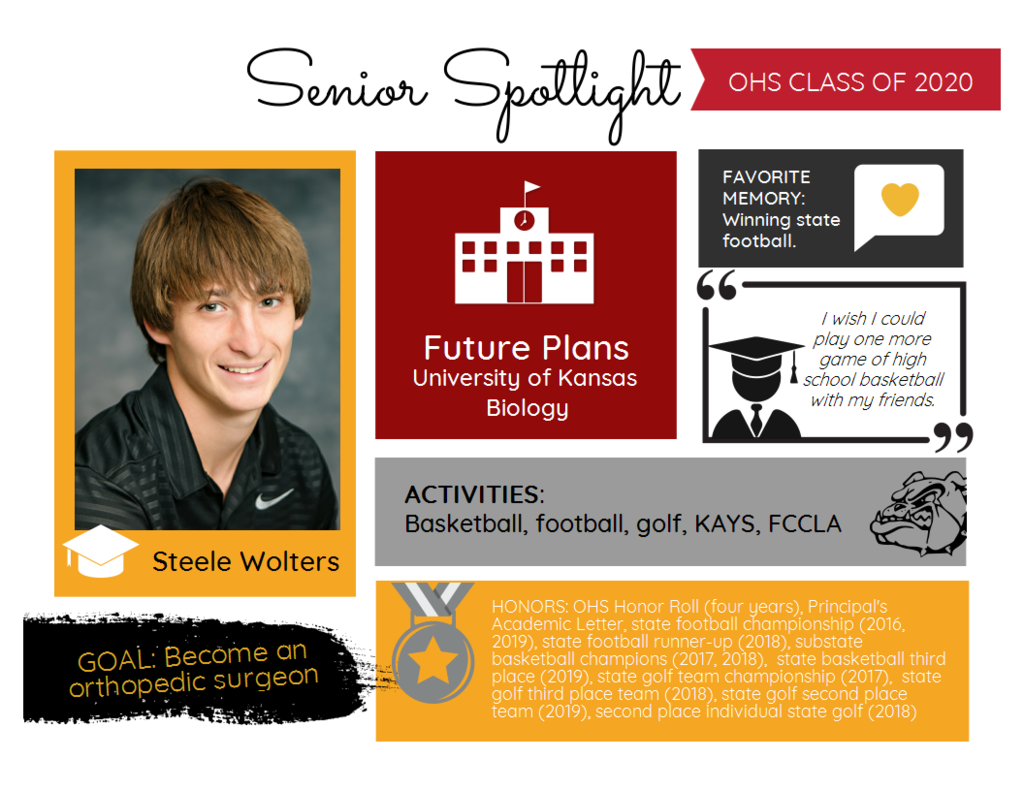 Good luck to OHS senior Jacob Conway who is in the spotlight today!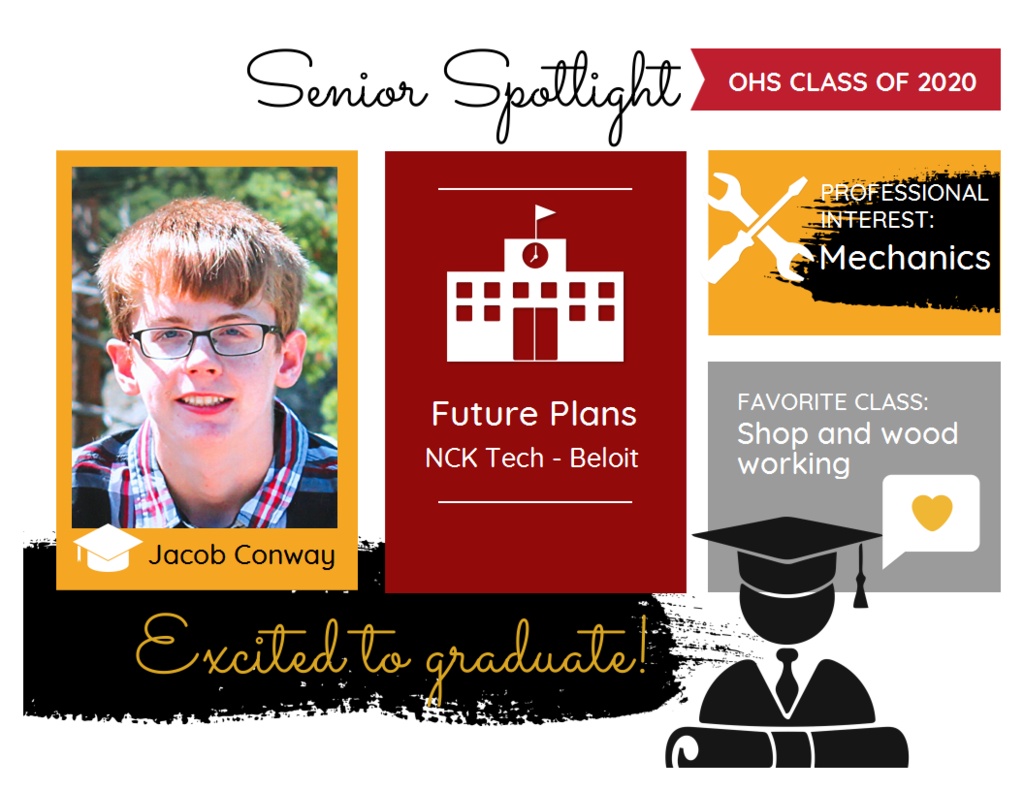 Our Bulldog Boost is brought to you today by the Lantz family! Dayton is a sophomore, and Dawson is a 7th grader at Osborne Jr/Sr High!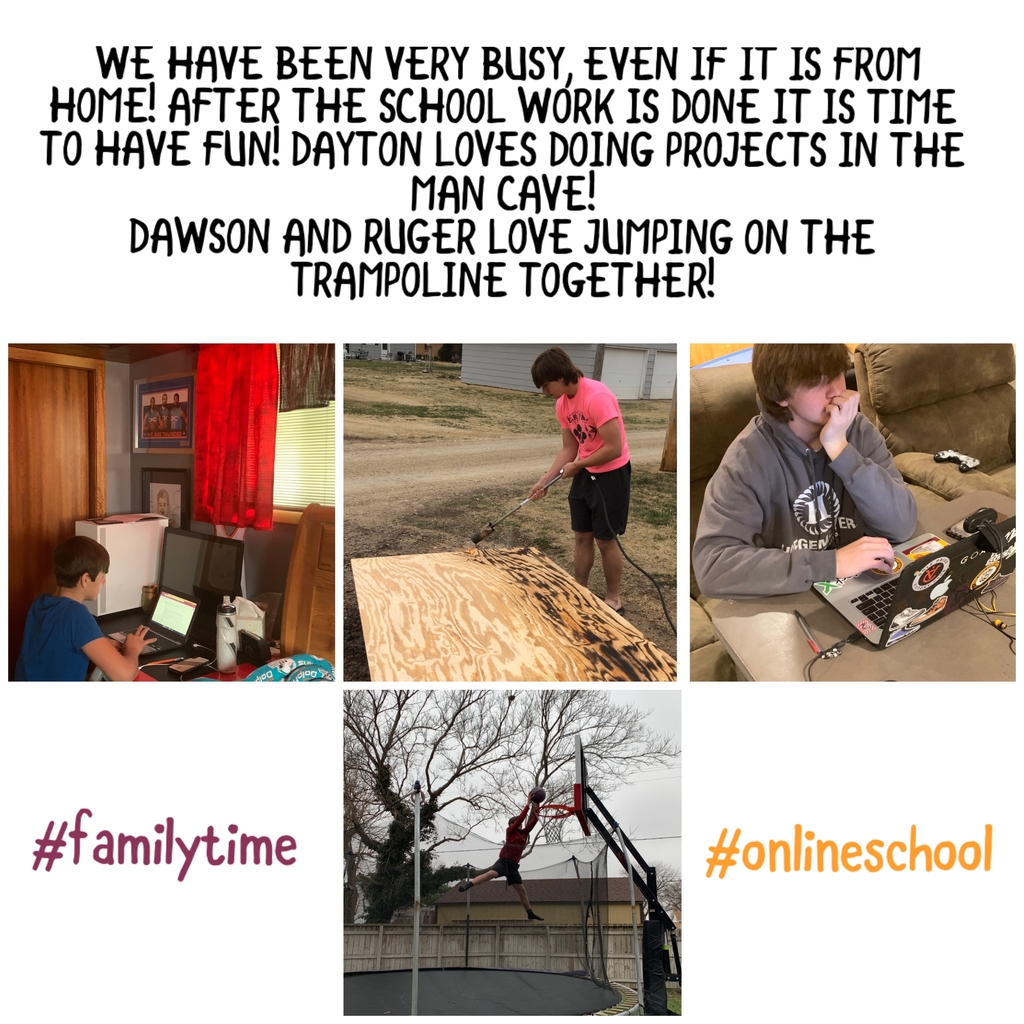 This senior has her future mapped out! Senior Zoe Girard loves early education and wants to become a teacher.

8th grader, Hudson Wolters, is here to bring you a Bulldog Boost!