There will be a parent/athlete meeting next Friday, August 14th at 8pm. Every football parent/athlete needs to attend to watch and sign off for concussion training. If you have any questions, please contact Coach Tiernan.

USD 392 is hiring substitute teachers for this school year! Substitute teachers may be utilized for following lesson plans left by the classroom teacher or for supervising students while the classroom teacher instructs remotely. Please inquire at the district office at 346-2145 or
kgrabast@usd392.com
.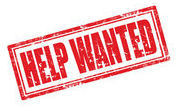 A message from the Osborne Education Association...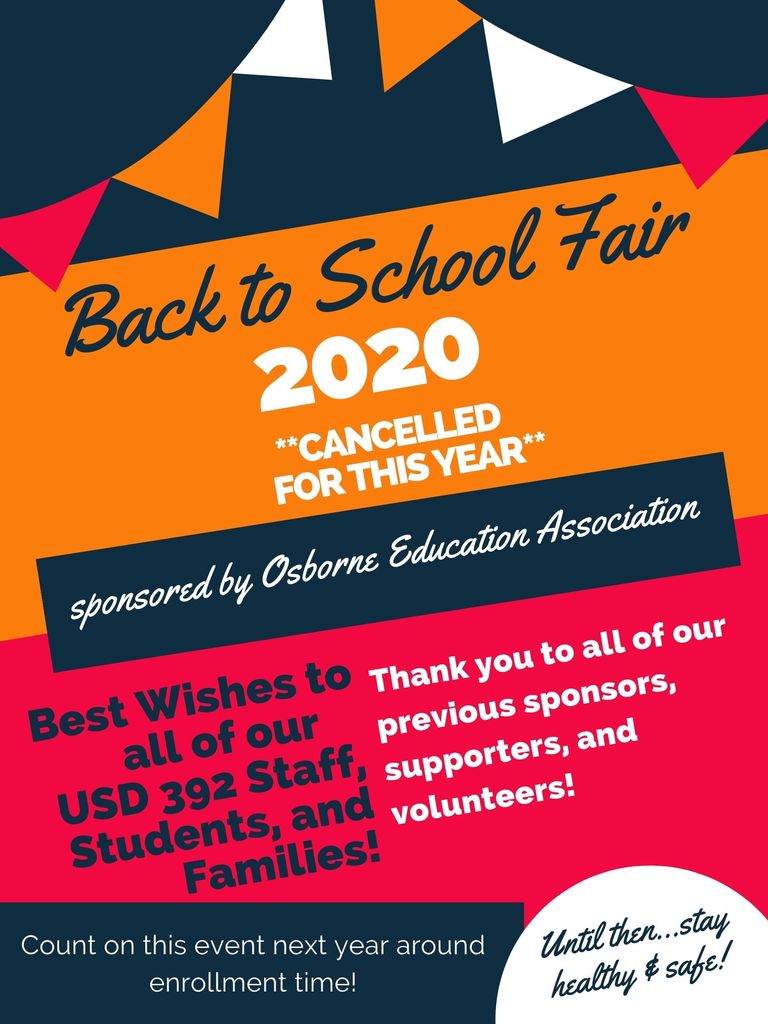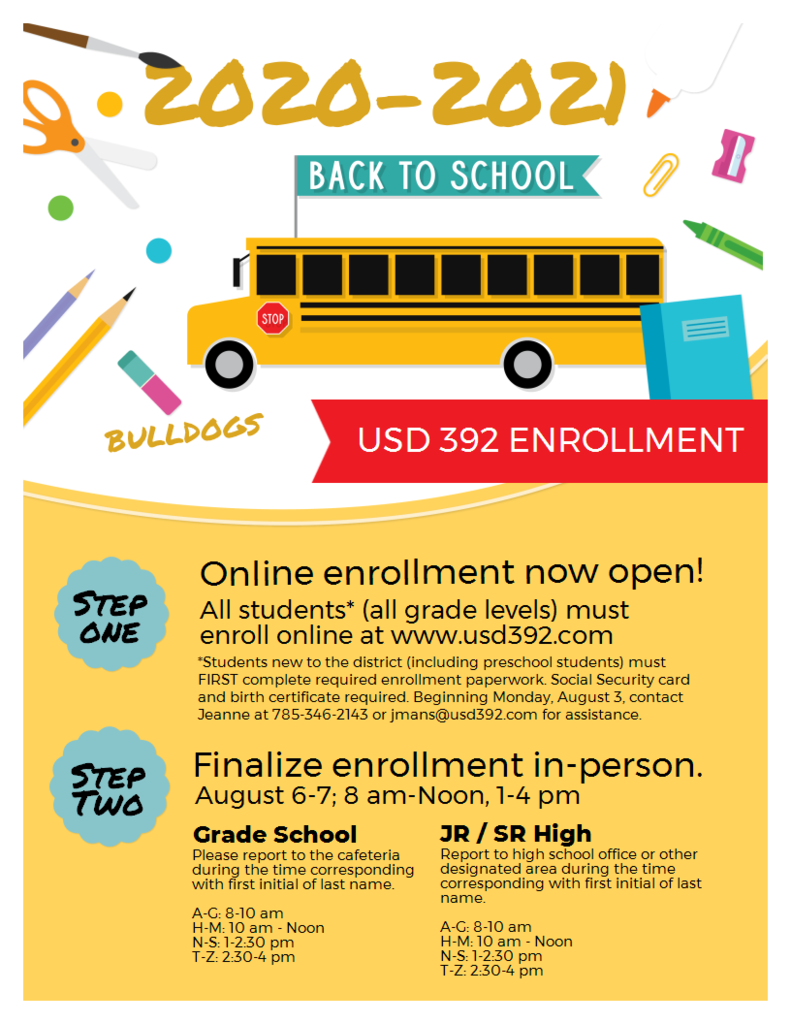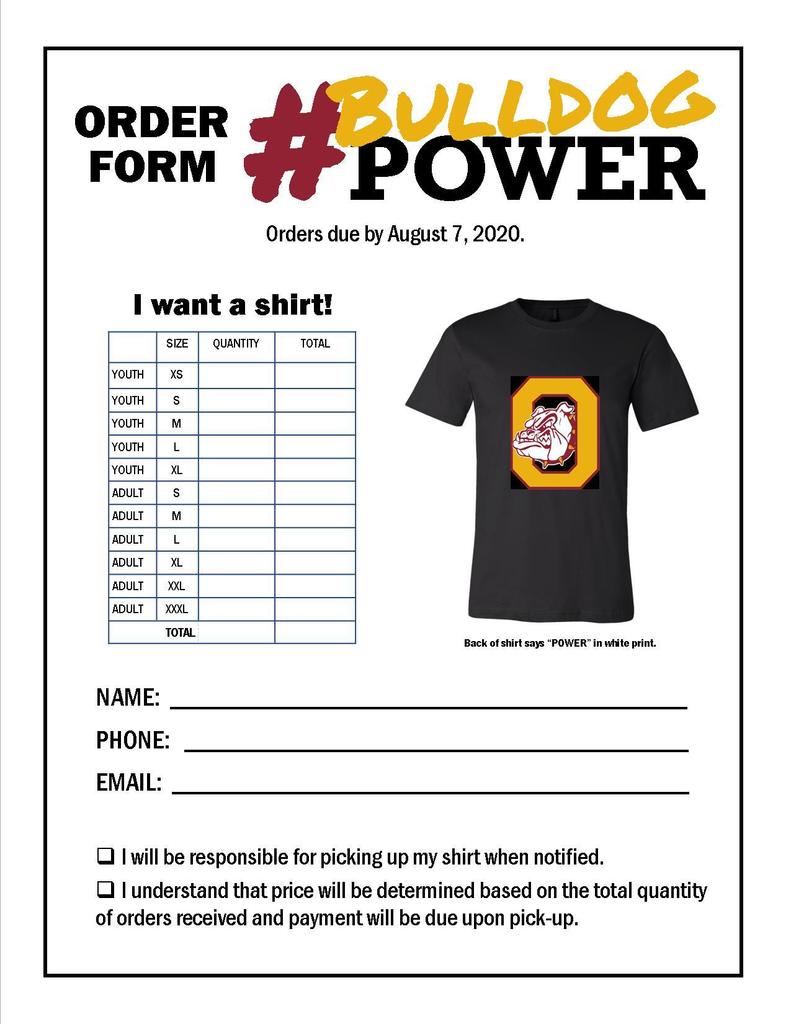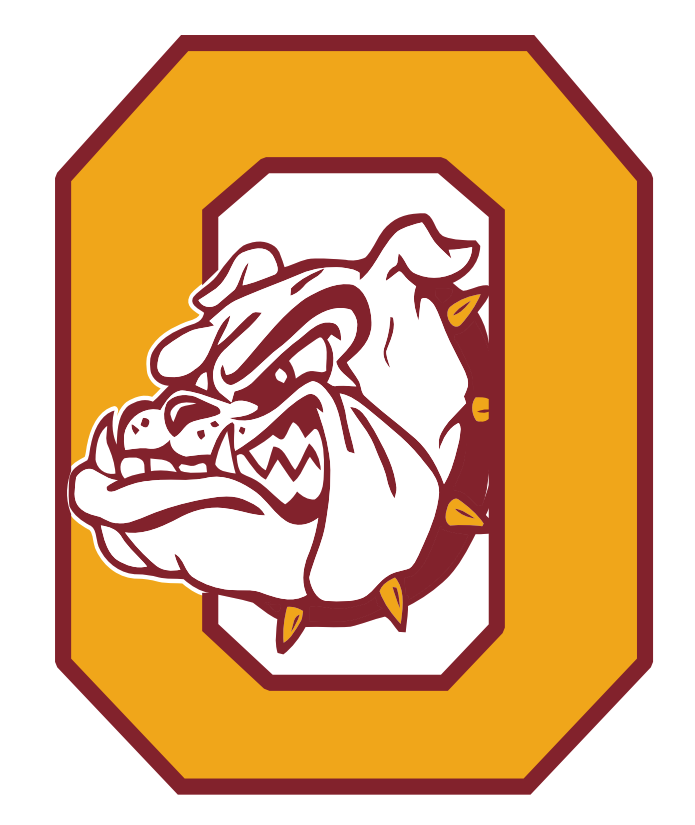 A note from Mrs. Gier: Any JH FACS students who would like to enter their school projects into Open Class at the Osborne County Fair: Check in is Wednesday, July 22 from 7:30am -1:00 pm in the Butler Building.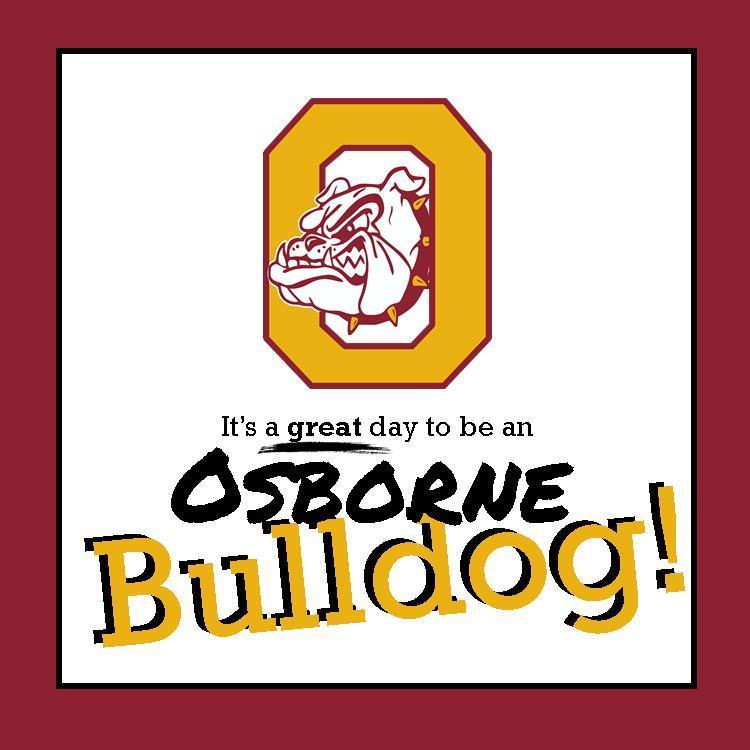 The following positions are available in USD 392. If you have any questions, please call/email Kathy Grabast at 346-2145 or
kgrabast@usd392.com
. JH ASSISTANT BOYS BASKETBALL PART TIME 7-12 ENGLISH TEACHER PARA EDUCATOR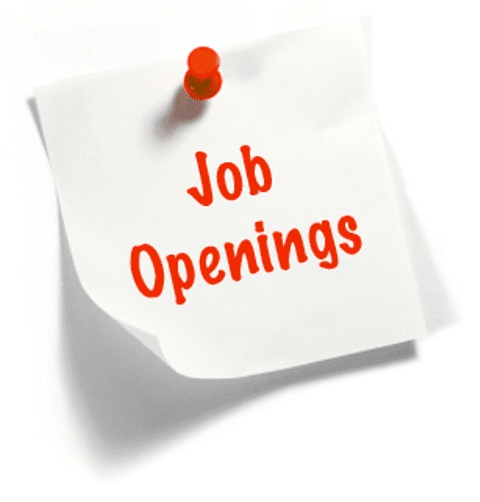 Congratulations to the 2020-2021 OHS Cheerleading team!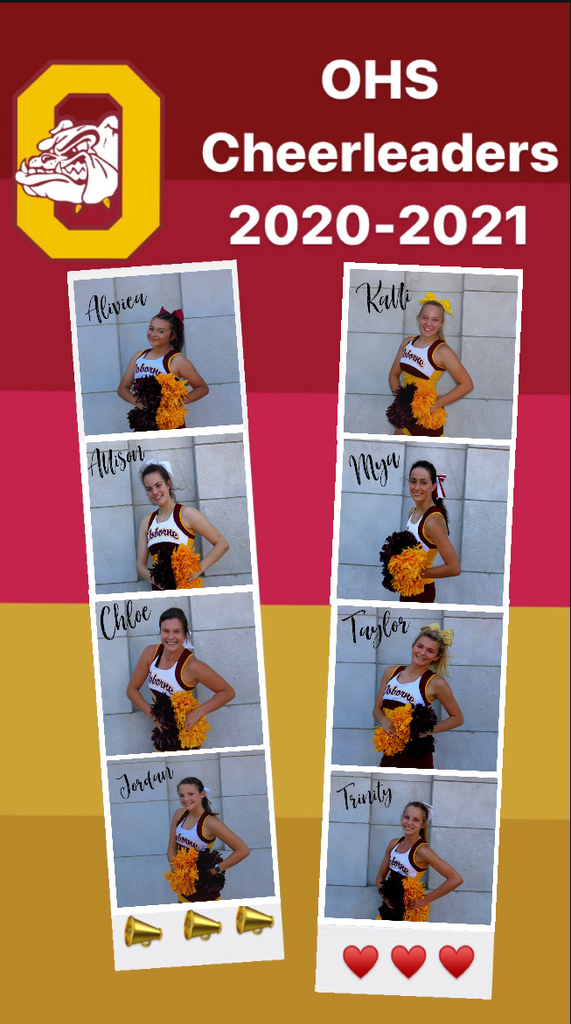 There will be no summer meals on Friday, July 3 at the Osborne Elementary School. No breakfast or lunch on Friday. But will be back on the normal serving schedule on Monday, July 6! Have a happy 4th of July weekend!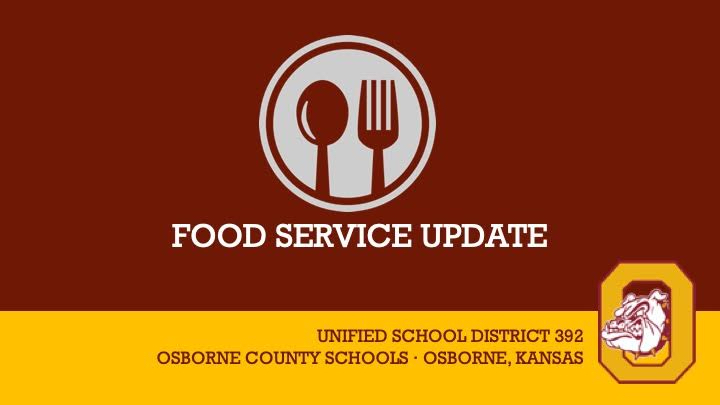 New gym floors are being redone this week, so the gym is closed June 29-July 5th.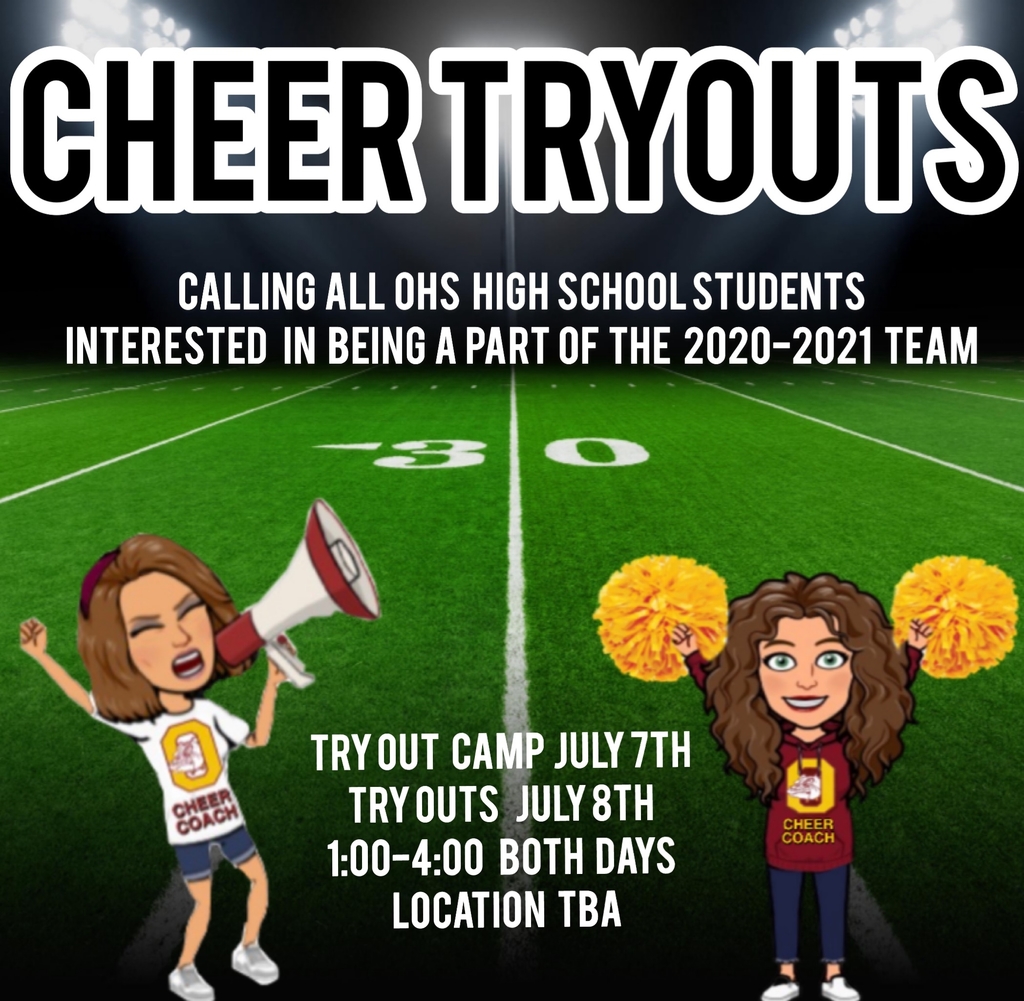 Reminder for Graduation TOMORROW: Bring lawn chairs as the audience will be sitting on the football field. Bathrooms will be closed. In case of bad weather, stay tuned to our social medias.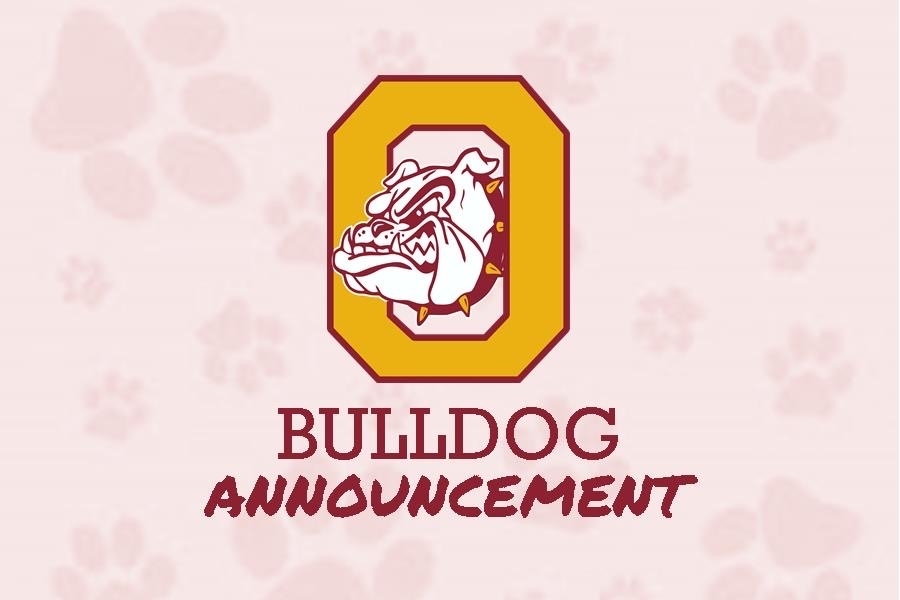 Summer sewing class with Mrs. Gier! Recycling jeans into designer pillows 👍🏼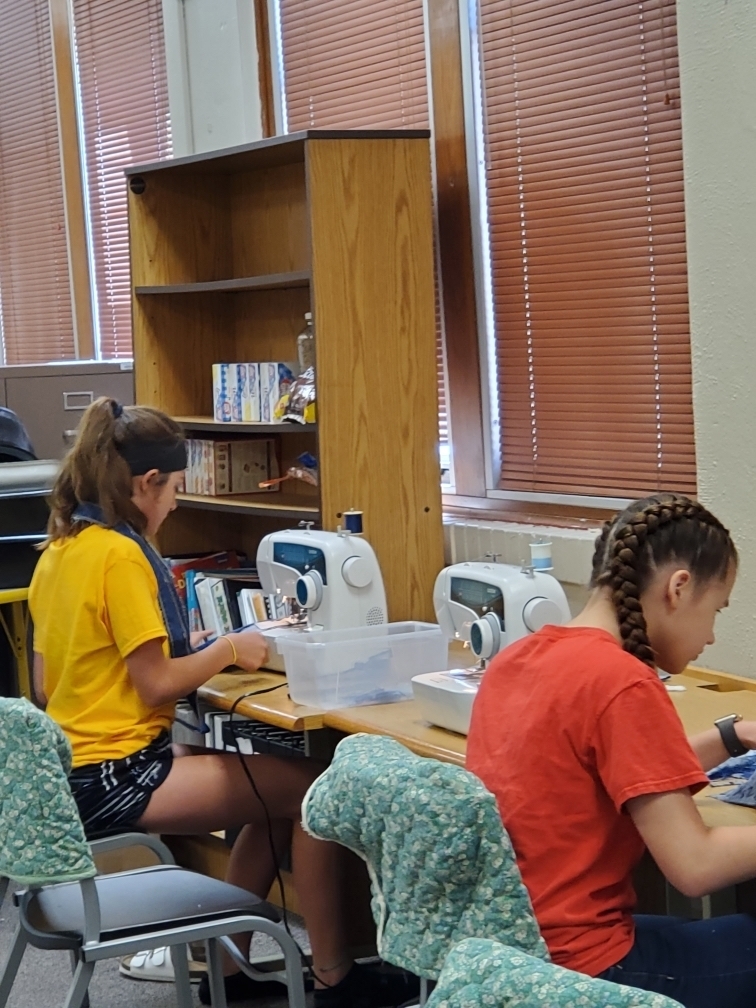 Now Hiring: Part time 7-12 English teacher JH Assistant Boys Basketball Coach Please apply at the district office. For questions, call 346-2145.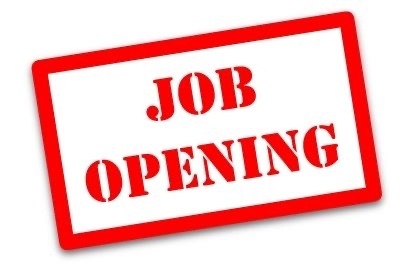 Graduation is on for THIS Saturday at 9:30am at Liberty Field! Please remember to bring lawn chairs and maintain social distancing outside of family members as much as possible. In the event of bad weather, please keep an eye on our social medias for postponement information.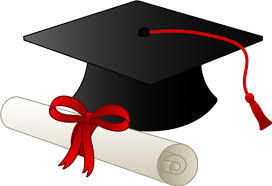 If you are taking the ACT tomorrow refer to your ticket as to where you go and what you need to take. Relax don't overthink it and good luck.

Congrats to these students for placing in their grade levels in the Smoky Hill Writers & Illustrators Contest! Teegun Taylor, 3rd place - 1st grade Emitt Lauber, 2nd place - 1st grade Stormy Guttery, 2nd place - 3rd grade Check out their stories at
https://youtu.be/qiSur_EZTfQ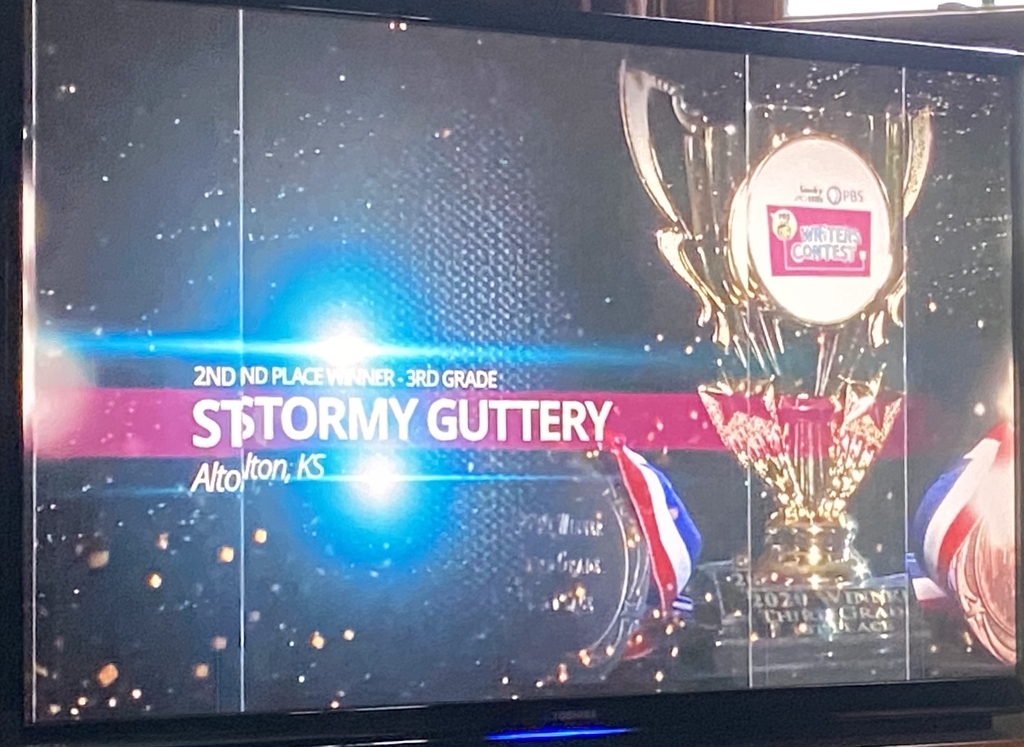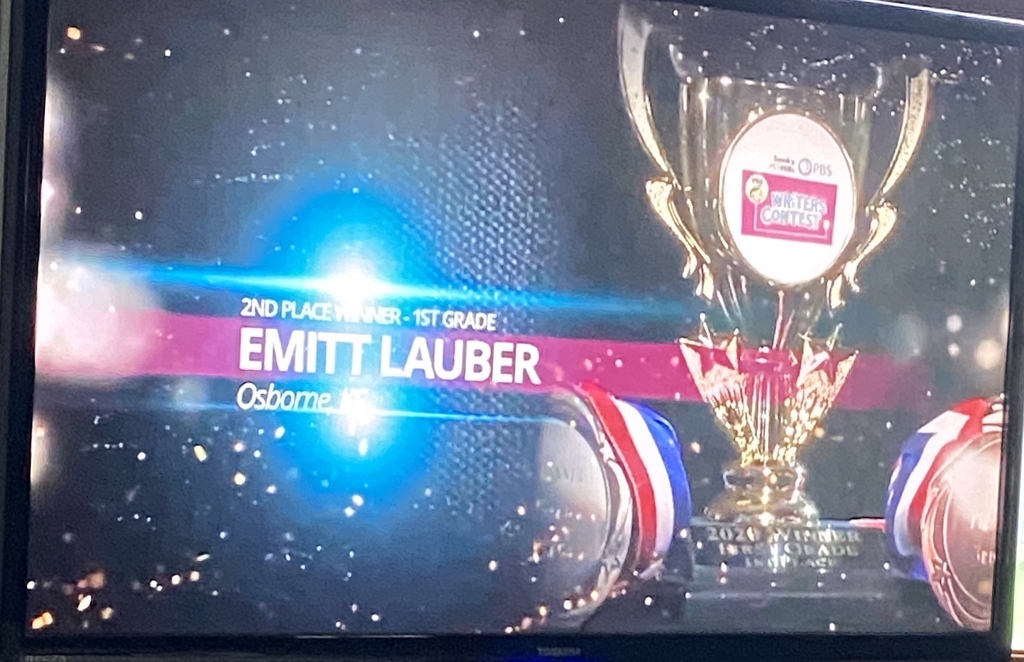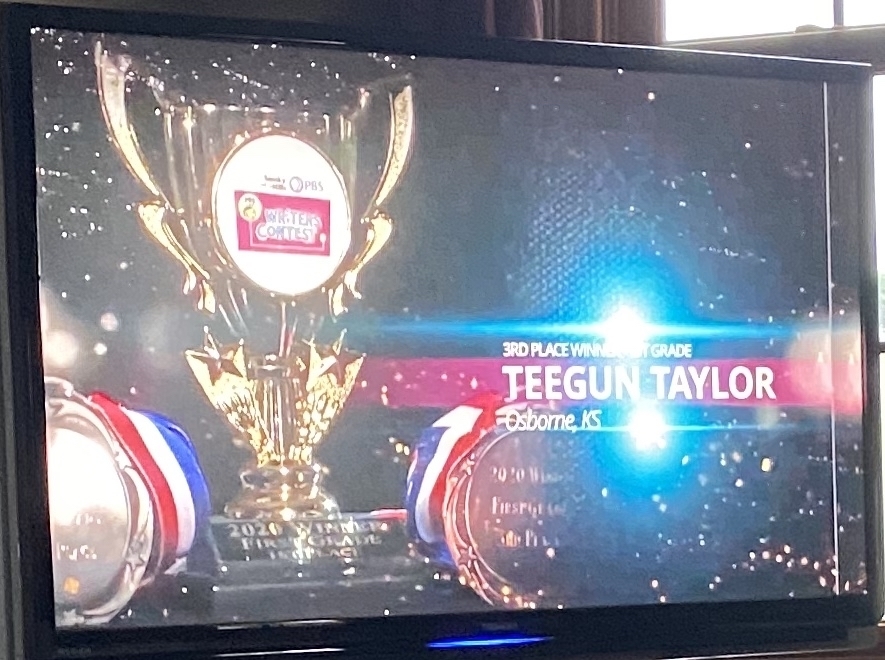 Summer Tennis begins Monday June 8 at 8am. We will meet Mon. and Wed. We would like to get a few more girls for the team. If interested, come check it out! There are extra rackets to practice with if needed! Hope to see you there! Coach Miner