This week marks the one hundredth day in the 2020-2021 school year. Osborne Elementary students in kindergarten and first grade celebrated with a variety of fun and educational activities.
Mrs. Carlin's kindergarten students created necklaces with 100 beads. They also played counting games and wore shirts featuring 100 different items.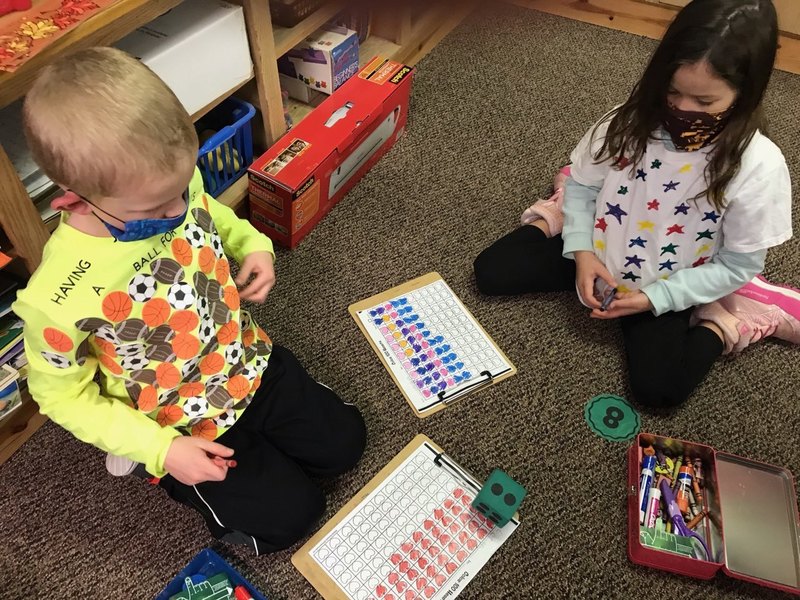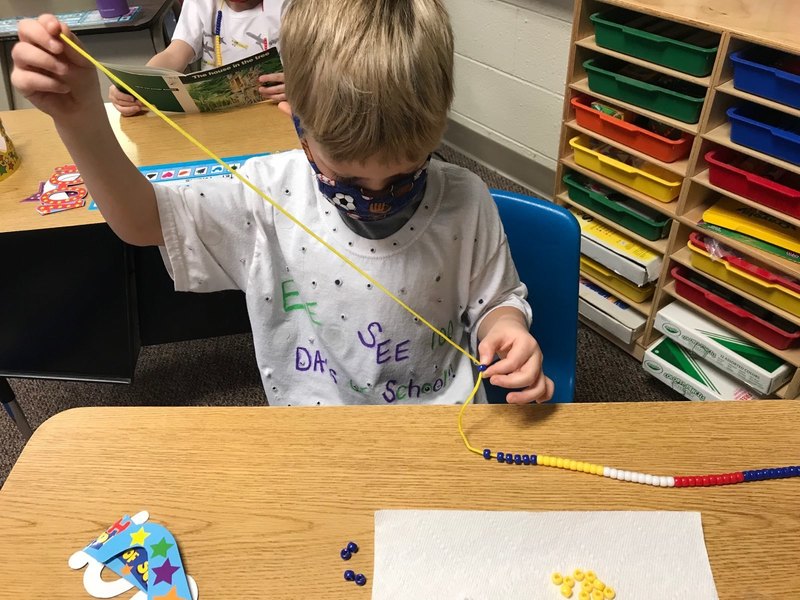 Building a tower of 100 cups was a towering challenge for Mrs. Kreider's kindergarten students. They also had an awesome dance party after doing counting activities.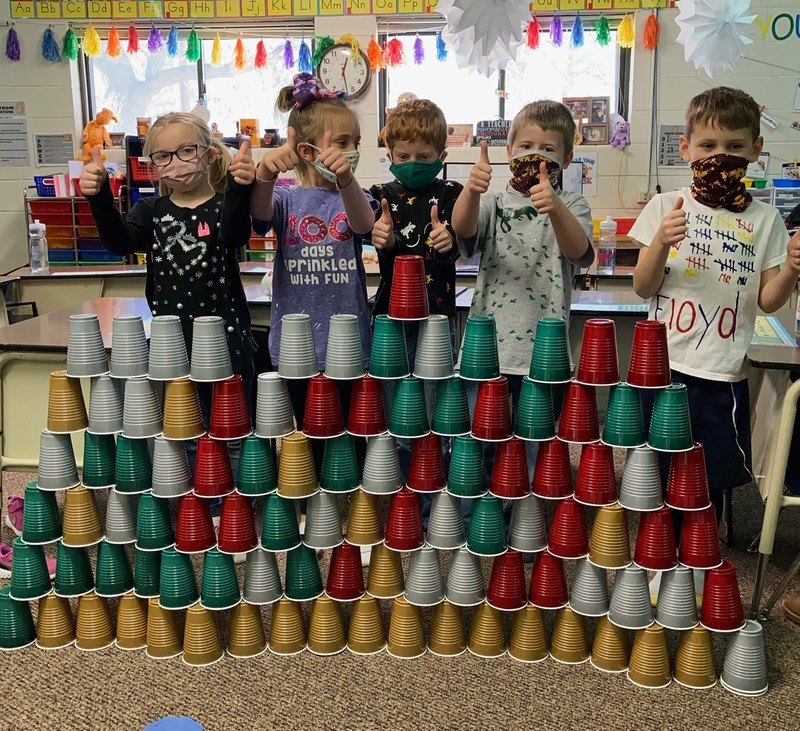 First graders in Ms. Thibault and Ms. Stout's classes took on the challenge of aging themselves 100 years. Costumes and an age generating app helped them along.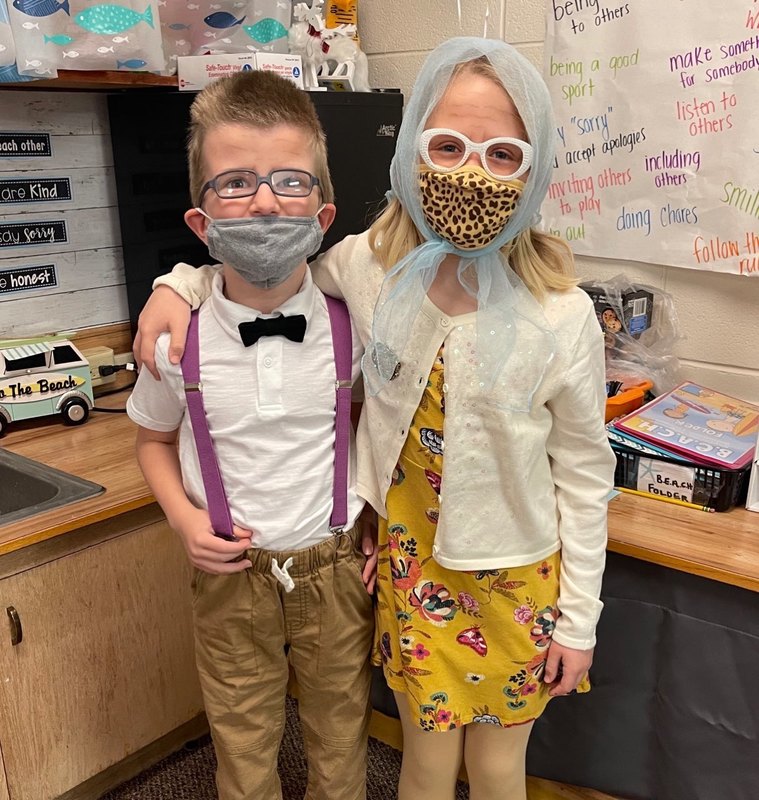 Cheers to 100 days of in-person school! To see more photos of related activities, visit the USD 392 Facebook page.