Thanks to the Osborne County Community Foundation, OES students and teachers have a new resource: sensory paths on the playground.
What's a sensory path? It is a physical path in a hallway or on a sidewalk where students can take a brain break. Students with sensory processing challenges, as well those without, can utilize a sensory path to complete a series of movements designed to release tension and allow the brain to refocus.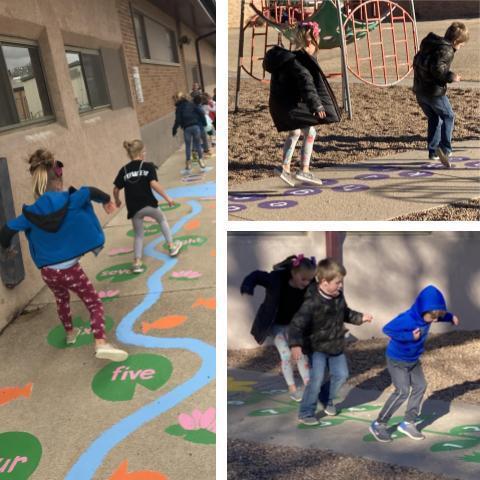 Through a Community Foundation grant Osborne Elementary School purchased stencils to create sensory paths on playground sidewalks and concrete areas. OES staff, in partnership with members of the Osborne High School FFA organization, used the stencils to trace designs and then paint the paths.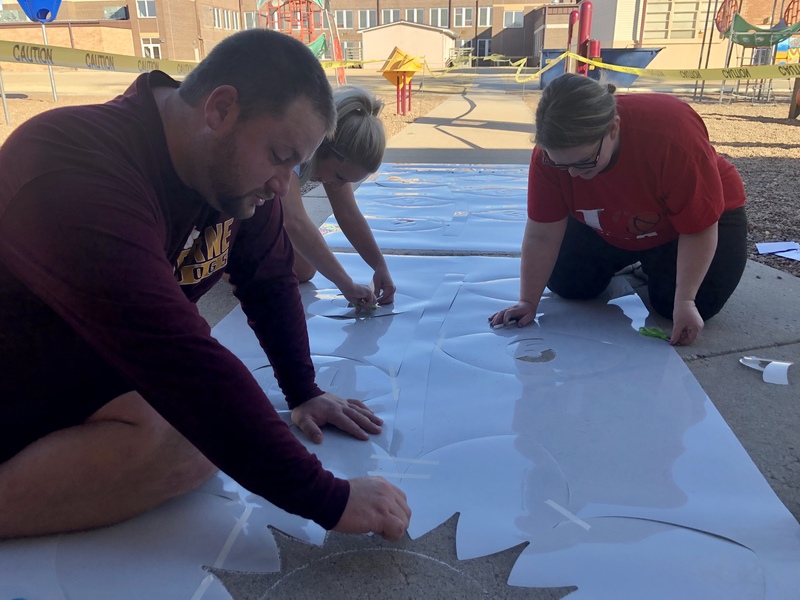 "FFA is focused on premier leadership, personal growth, and career success. By helping with the sensory path project, our chapter members were able to show leadership through taking initiative to work on a project for others. They were also able to work on their personal growth through developing skills such as collaboration, creativity, and listening to directions. We were happy we got to be a small part of a project that will impact so many of our younger students, " FFA sponsor Arika Kuhlmann commented.
"Phase One of this project has been a labor of love for our students," added Amanda Kreider, OES kindergarten teacher.
In the first phase completed this Fall, number and alphabet paths have been added to the sidewalks. Additional stencils will be utilized in the spring to grow the collection of paths on the playground.
Superintendent and OES Principal Troy Langdon said this about this project: "The sensory path has been a true positive and eye appealing addition to our school playground. The students noticed it right away and were ready to start playing on it even prior to the paint drying."
The paths have already proved to be extremely popular during recess.
"I love the colors, the numbers, and the fun," first grader Tyler Herrman exclaimed.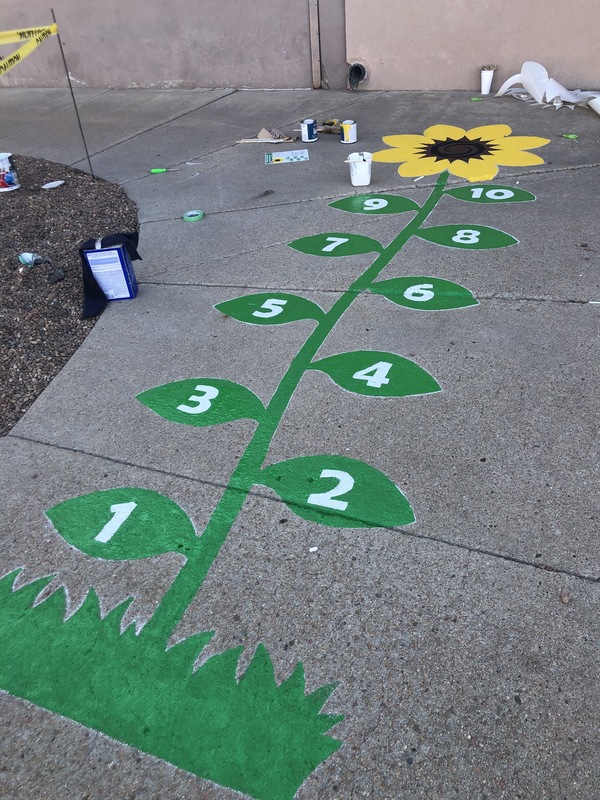 "Putting this together and being able to spend such quality time with the staff while we all got down on our hands and knees to paint was absolutely priceless. For the students then to enjoy it so much made it an even more rewarding project to be involved with. Sometimes we do the smallest things that mean so much and make the biggest difference," Langdon remarked.