After practicing table manners and demonstrating them at family dinners at home in November, our classroom "families" at OES are busy doing good deeds in December.
Here's a look at some of the family dinner pictures we received last month. Thanks to everyone who participated!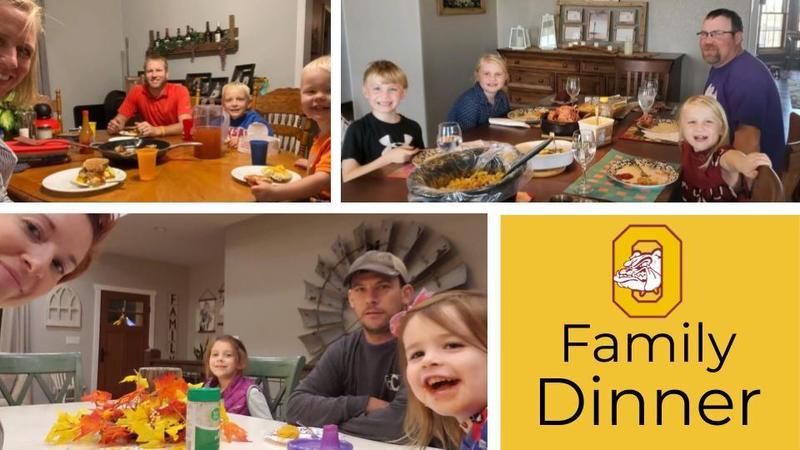 This month "families" are paired up for an Act of Kindness Challenge. They have been challenged to do something kind for their partner "family". Examples include making holiday cards, sharing a story, or singing a favorite song.
Mrs. Smith's preschool class, who is partnered with Mrs. Kreider's kindergartners, shared pictures, sang a song, and gifted candy canes as their act of kindness.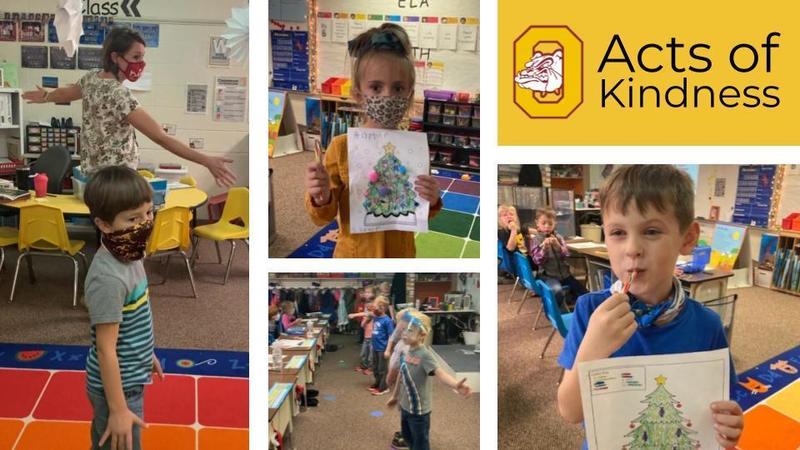 Be looking for more OES Acts of Kindness on our USD 392 Facebook page in December.
Osborne Elementary School introduced school "families" in Fall 2020. A school family is a group of students and adults who unite around a common goal or purpose. Development of interpersonal skills, teamwork, and positive school culture are just a few of the focus areas. During the 2020-2021 school year each classroom constitutes a "family".
#BulldogPower