Introducing School Families at OES
USD 392
Tuesday, November 17, 2020
This year at Osborne Elementary School a new concept is being introduced to students: a "school family". So, what's a "school family"?
A school family is a group of students and adults who unite around a common goal or purpose. In this case, the purpose is to develop interpersonal skills, promote teamwork, and build a positive school culture. School families not only connect students, but also teachers, and families.
While school families often incorporate students from multiple grade levels, the concept is being introduced this year on a classroom level due to health concerns. Each month all school families participate in an activity.
Initially each classroom was tasked with selecting a family name, two family colors, a motto, and a mascot. Here's a few examples of what they selected: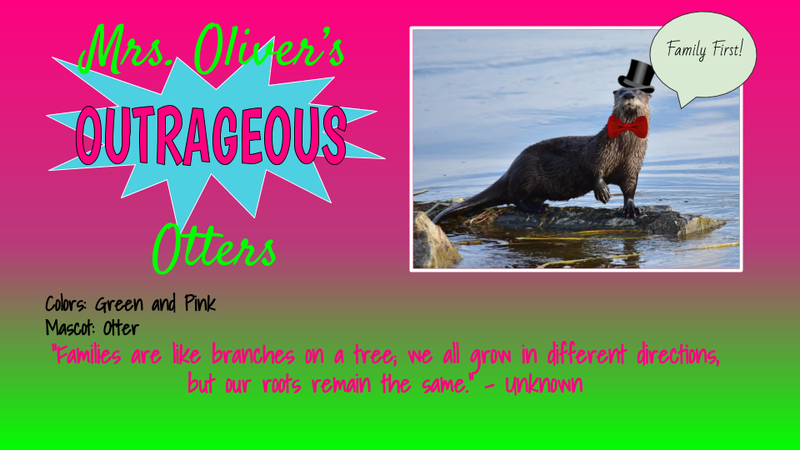 ECD (Pulec) Motto: In a world where you can be anything, be kind.
Preschool (Smith) Family Name: Preschool "POWER"house
Kindergarten (Carlin) Family Name: Positive Pandas
Kindergarten (Kreider) Motto: We can do hard things!
First Grade (Stout) Colors: gold and blue
First Grade (Thibault) Family Name: Spectacular Seahorses
They've also created a family tree displayed in the OES hallway.
In November the focus is on learning about table manners. School families are engaging in a lesson and discussion, as well as creating posters that can be shared in the classroom and school-wide to encourage proper table manners.
November 18-23 OES school families will be competing for a popcorn party prize while demonstrating the table manner lessons they've learned. Students are encouraged to capture a family dinner photo at home and add it to the comments on the related Facebook post on the school page. The school family with the highest rate of participation will receive Mrs. Kaser's famous popcorn November 24.
Stay tuned for updates from our school families.